Local Business Highlight: Alder & Sage
Alder & Sage
When Portfolio's Doors Closed, Another One Opened
Interviewed by Lindsey Goodrow
Portfolio Coffee House was a longtime Long Beach staple, located in Retro Row on the corner of Junipero and 4th Street. It was equal parts local hang out, coffee shop, studious library, art gallery, and grab-n-go restaurant. Whether you were visiting Long Beach for the first time or had lived there for decades, Portfolio always felt like home.
Unfortunately, this local favorite recently had to close its doors after a complicated and lengthy landlord dispute which we won't dive into here. Let's just say, when one door closes, another one opens. Portfolio Coffee House owner, Kerstin Kansteiner, fortunately saw a new door open when she was presented with the opportunity to start a new business just a few blocks away.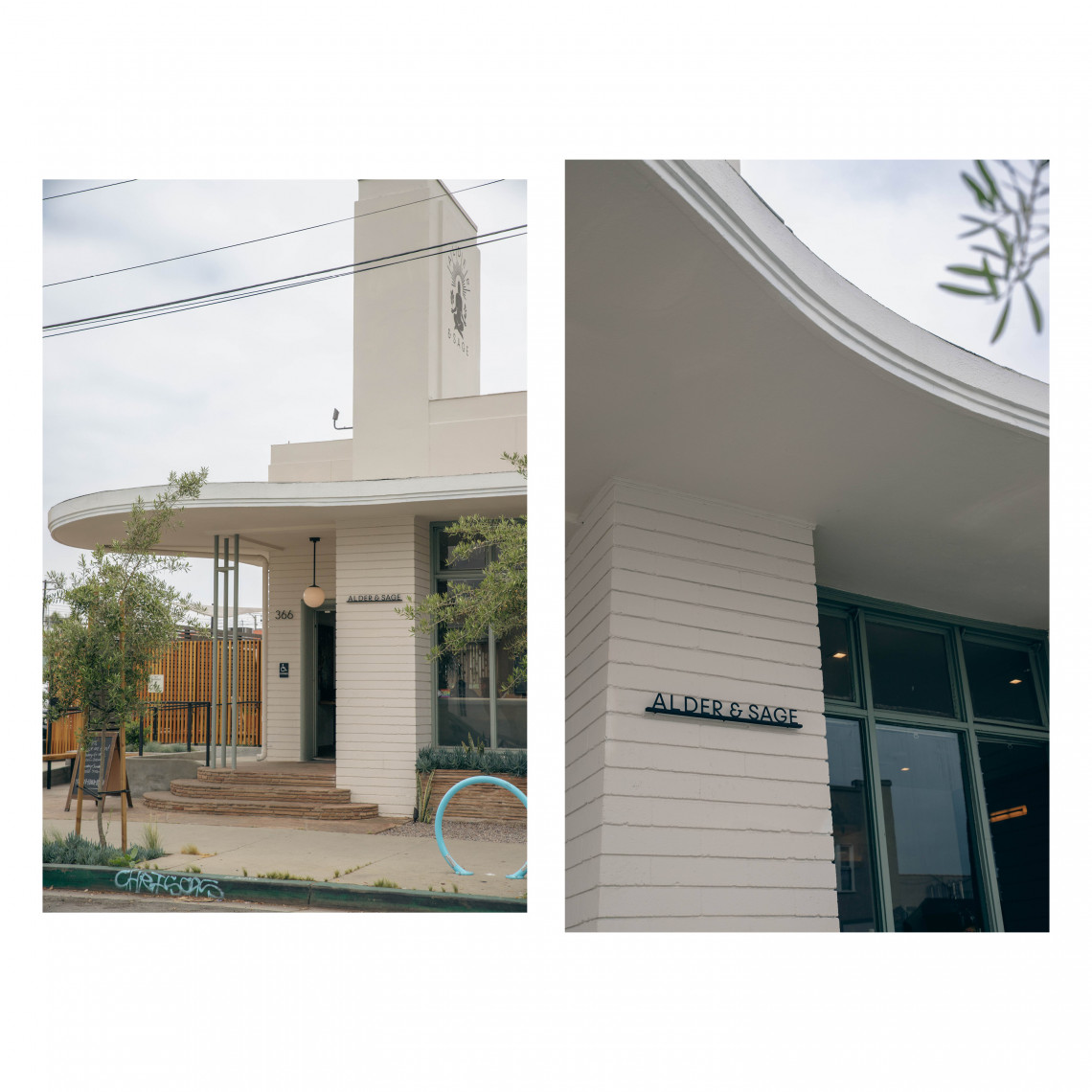 Kansteiner took all the good from Portfolio Coffee House, combined it with the best aspects of her other former business, Berlin Bistro, and sprinkled them into Alder & Sage, a new bistro on Cherry and 4th Street open day and night, serving delicious coffee, mind-blowing food, and immaculate vibes.
Kanseteiner is well known as the owner of several businesses here in Long Beach, including the Art Theater, Berlin Bistro, and Portfolio, the beloved coffee shop that was forcibly closed down after a whopping 32 years of business. Back in 1990, Portfolio was one of only two businesses open on the block, in a neighborhood that would have been wholly unrecognizable to us now.
The Whipple Group had the honor of speaking with Kerstin Kansteiner,
who is more quintessentially "Long Beach" than most native residents, for our blog.
Lovingly nicknamed the "Long Beach Woman," Kansteiner has been
at the forefront of building, shaping, and evolving what we now know to be Retro Row on 4th Street.
Kerstin told us of how her and her ex-husband first opened the Portfolio space first as an art gallery, pumping out coffee in their back office for the aesthetes who walked through the door. They soon realized, as people drank more and more coffee and sat content for hours, that there was a need for a coffee shop in the community—somewhere for the community to gather, relax, and find comfort. This realization resulted in the birth of Portfolio.
Our conversation with Kansteiner then transitioned to a Q & A about Alder & Sage, which is summarized below.
What do you love about owning your businesses in Long Beach?
Do you feel that the community has supported you through all of this
(the closing of Portfolio/Berlin Bistro and the opening of Alder & Sage)?
I feel very fortunate that the community supported us.
We were practically overwhelmed with support when we opened Alder & Sage, with not only familiar faces and regulars but new faces as well.
We felt relieved that we didn't have to let anyone go.
Through efforts we made to keep our employees supported, including a fundraiser, we were able to keep everyone leading up to the opening of Alder & Sage.
All employees but one from Portfolio and Berlin Bistro now work at Alder & Sage.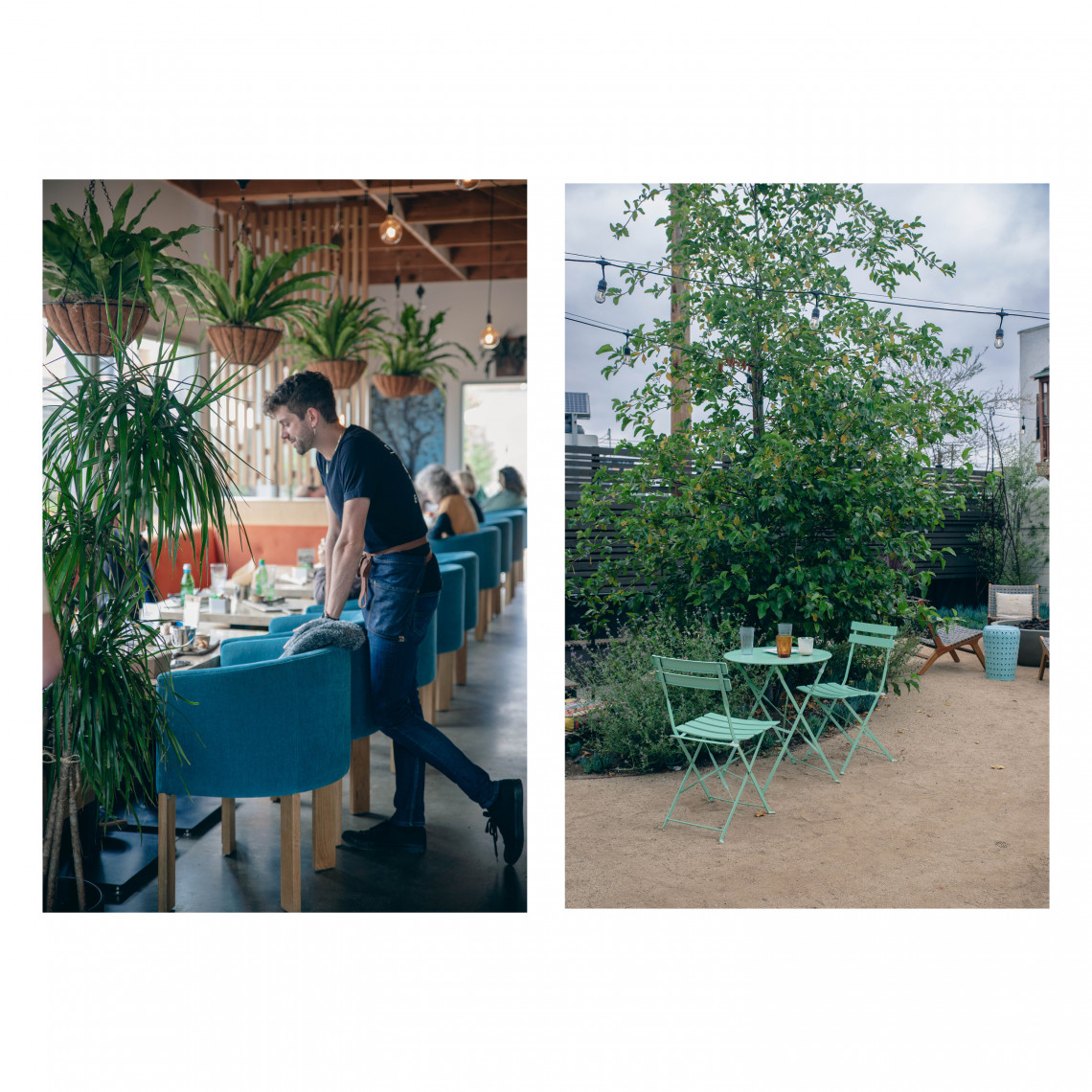 What do you want to see happen in the future for Alder and Sage. Is there anything left to work on or improve?
First and foremost, we want to be open full hours: [breakfast, lunch, and dinner] which we think will be accomplished by July.
We will have service all day every day except for Sunday and Monday.
We also love this new space so much because of how spacious it is.
We can host events such as yoga, which we now hold twice a month.
While we may be through the worst of the pandemic, outdoor dining is still really important to the industry—
so we are thankful for such a beautiful outdoor space.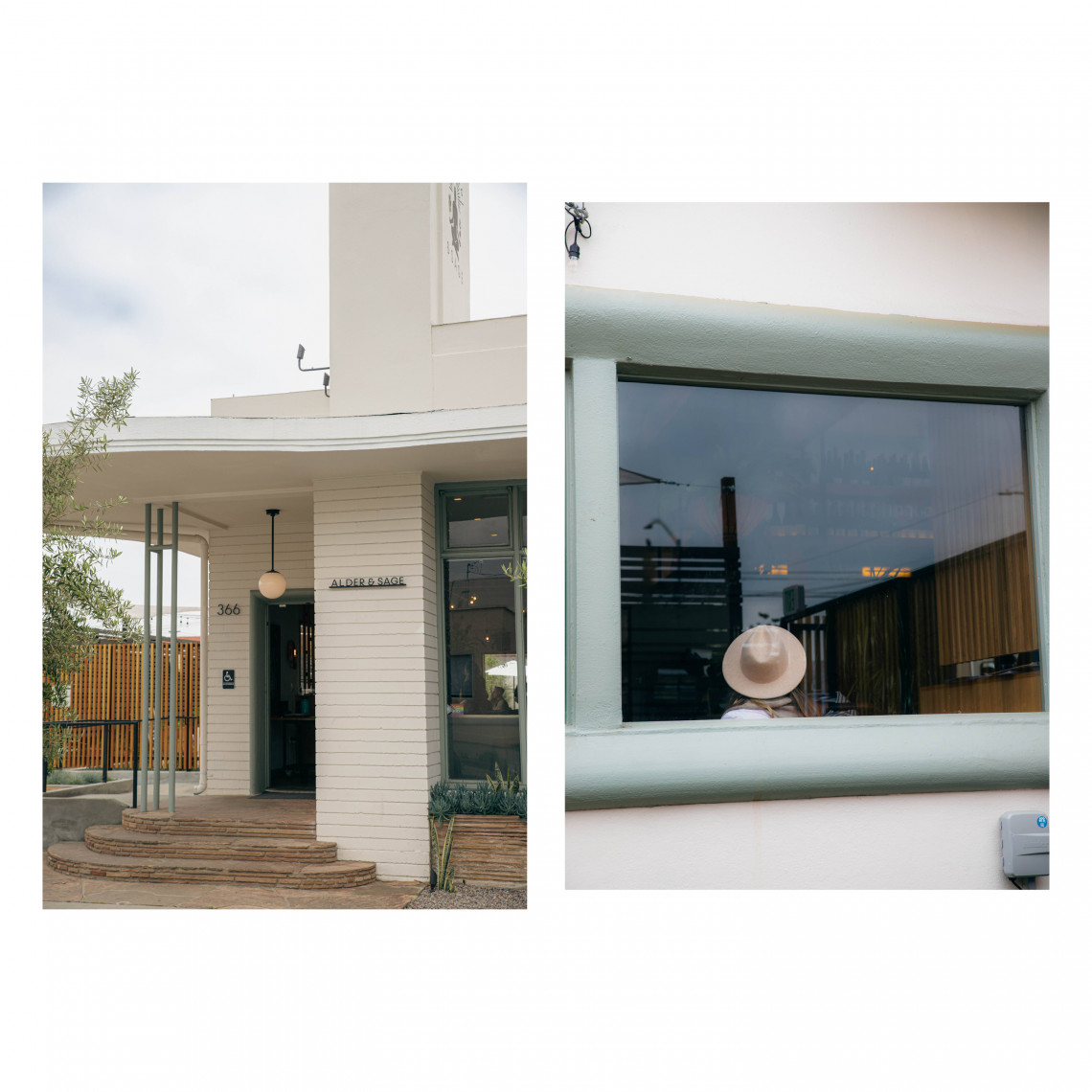 Tell us about the food at Alder and Sage!
Everything is fresh, seasonal, made with local ingredients using local purveyors.
This neighborhood was in need of a go-to spot for amazing breakfast, lunch, and dinner, and we are happy to offer that to the community.
We have a great cocktail selection and after listening to what the community wanted, we grew a huge mocktail menu as well.
Before Starbucks littered every street corner, before coffee culture was as prevalent in this country as it is today,
Portfolio burst on the scene and gave the community what they so badly needed—a cozy coffee shop!
This space and what it brought to Long Beach literally transformed a neighborhood.
Now Kansteiner has brought Long Beach Alder & Sage, another transformative business,
which has already gained many happy regulars in the neighborhood and beyond.

To learn more about Alder & Sage's current hours of service or event schedule, visit their Instagram or website today.