Local Business Highlight: Coffee Drunk
CoffeeDrunk: We're Addicted!
Interviewed by Lindsey Goodrow


Long Beach is filled with coffee lovers, which is evident by the sheer number of specialty coffee shops you can pop into when you walk down any given street. Each and every one of those businesses is dedicated to roasting you an exceptional cup of coffee.
CoffeeDrunk is one of them. Having already expanded to three locations (in Retro Row, Cal Heights, and a Bixby Knolls shop opening later this year) CoffeeDrunk has gained an impressive reputation since its grand opening in late 2020. With their highly addictive, bold flavored, and intentionally made coffee creations, caffeine lovers are flocking to the nearest CoffeeDrunk to get their fix.
Read below to get the full scoop on CoffeeDrunk, taken from a conversation Whipple Group had with co-owner and fellow coffee lover, Breezy Church.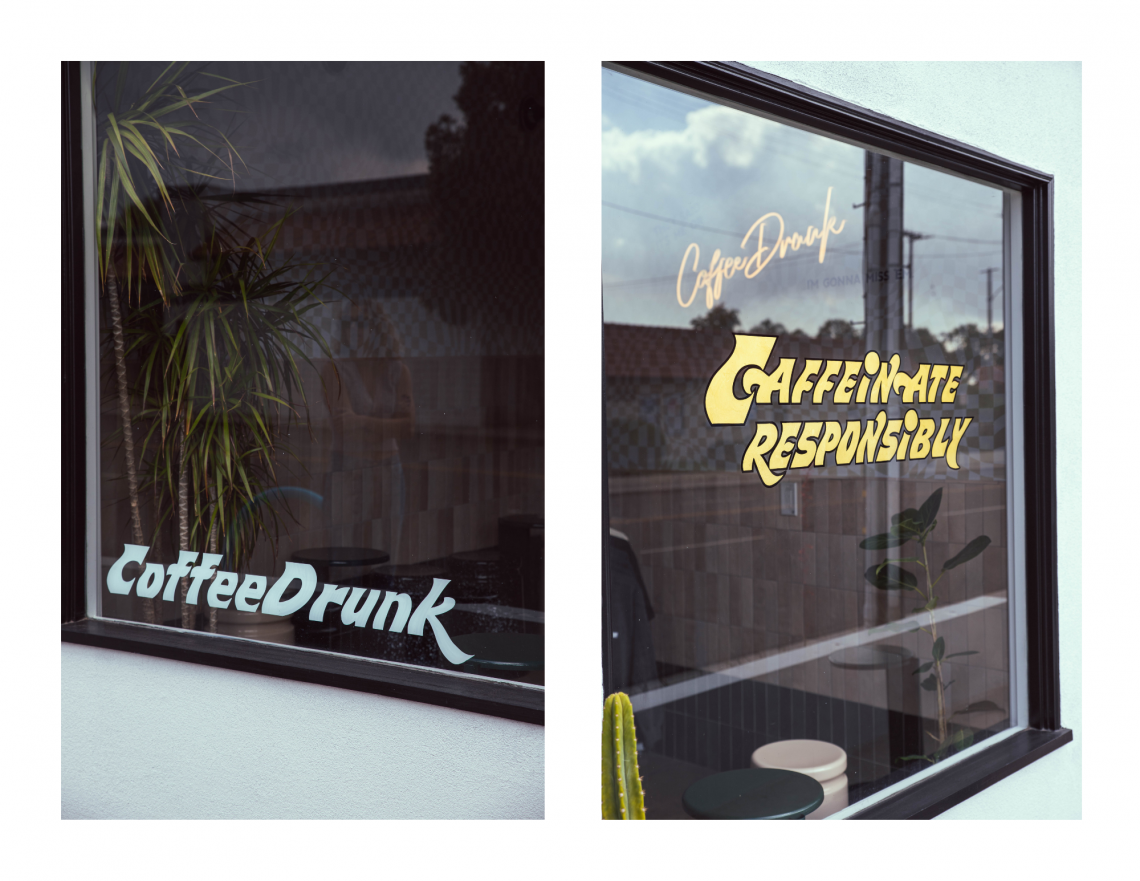 What do you love about coffee?
What is your history with the coffee industry and what led you to open a business dedicated to it?
I have worked in coffee since I was old enough to hold a job. I've always loved being able to use coffee as a creative outlet. After starting a family and realizing that I wanted to go back to work, it made more sense for me to go into business and focus on my own brand.
It's no mystery that Long Beach is obsessed with coffee too!
What was the experience like to open the CoffeeDrunk locations in a city already sprinkled with specialty coffee shops?
That is part of the reason we love Long Beach so much. Long Beach has a reputation for being a city full of really great coffee. A rising tide lifts all ships, and we felt like there was absolutely room for CoffeeDrunk to be on that map.
How does CoffeeDrunk differentiate itself from the rest? Was it at all difficult to get your foot in the door of the coffee culture here?
Have you tried the Instigator? Or our Salted Pistachio latte? We have a reputation, intentional,
for creating exceptional flavor profiles with our CoffeeDrunk original recipes and seasonal menus.
Despite any challenges you may have faced, CoffeeDrunk is clearly a huge success! When did you know it was time to expand?
There's never a perfect time to choose to expand. Once we realized that our CoffeeDrunk original recipe drinks were carrying the business, and we were outgrowing our first location, we felt that it made sense to continue investing in the brand.
What advice do you have for other small business owners looking to expand?
Honestly, don't overthink it.
Make the decision to do it and figure out what that looks like for you as you go.
Expect things to change and be okay with that.
How do you source or create the unique ingredients and flavors for your beverages?
A lot of effort goes into our production behind the scenes. We make all our specialty syrups and sauces in-house, so what is available seasonally plays a huge role in what flavor profiles we're able to create. Our goal is to get the entire team involved in the menu. Having a team who are all extremely creative makes the collaborative process fun and dynamic.
Does CoffeeDrunk host any special events or pop-ups that the community looks forward to?
Going into the chaos of the holiday season and opening our third location we will have some special events with our brand partners to look forward to. We will also be bringing back our '12 Days of Drunkmas' starting December 1 through December 12. Every day we will offer a different special or promotion, culminating in our 3rd Anniversary of CoffeeDrunk on December 12th.
Other than opening a third location in Bixby Knolls (congratulations!),
what else do you want to see happen in the future for CoffeeDrunk?
We are extremely grateful for the growth we've been able to see the last couple of years and we hope to keep that momentum going.
We welcome whatever that looks like for us.
For more information on CoffeeDrunk's latest or signature creations, take a look at their Instagram.
Better yet, pop into the shop!
Retro Row: 2701 E 4th St, Long Beach, CA 90814
Cal Heights: 913 E Wardlow Rd, Long Beach, CA 90807