FIRST-TIME HOMEBUYER'S ASSISTANCE PROGRAM
FIRST-TIME HOMEBUYER'S ASSISTANCE PROGRAM
HOW IT WORKS AND USEFUL INFORMATION
By Sally Lee, a past first-time home buyer and friend of many FTHBs (I just made that up!)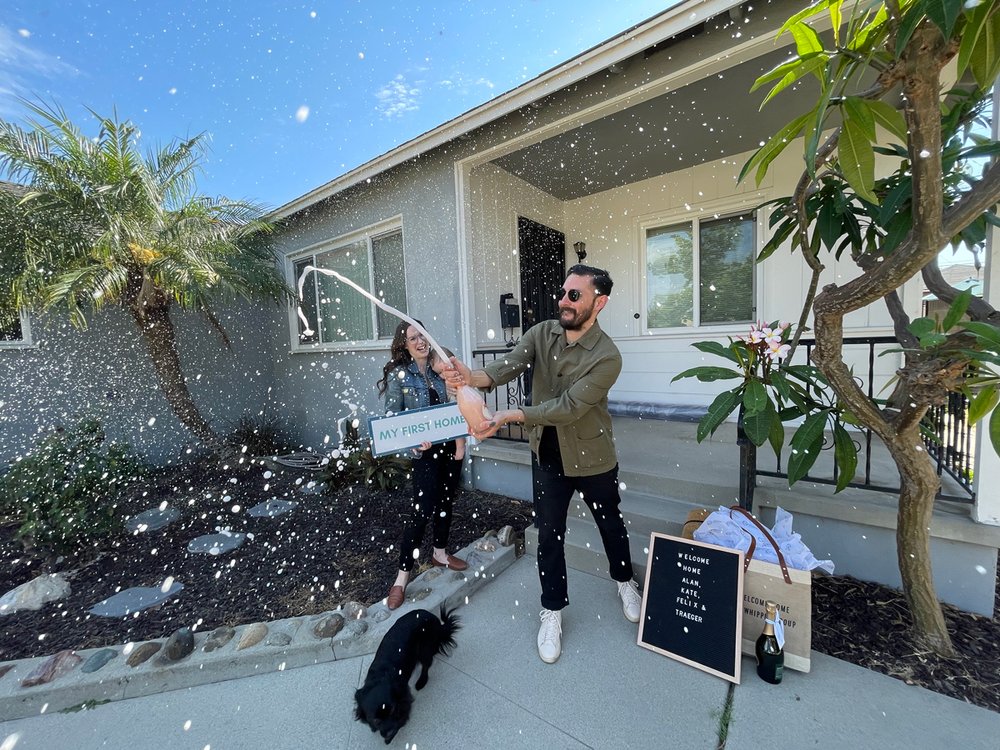 First-time home buying is no joke, especially these days. No matter in what climate you decide to buy a home, it is scary, confusing and also…exciting! It seems like these emotions fluctuate throughout the process, but at the end of the day there is no other feeling like being handed the keys to your very first home. No landlord, just you. Alright, maybe some wild HOA board members, but you get what we mean.
Lately this dream has started to feel unattainable to some. Everyone's situation is different, but at times it is hard not to compare yours to someone else's. $2 million cash offer? Huh? Waiving appraisal? $100k over asking? What is all of this?? Who are these people??
Yes yes yes I know this is a sensitive topic. Money is weird to talk about, but welcome to real estate baby! Let's just normalize that we all have different experiences and that's tight and we are all our own versions of our current society and we love it and nobody is better or worse than anyone else.
Okay, let's keep going.
I've read studies about how millennials are the first generation where their parents' parents were the first to help their children with down payments on their first home. Some have been saving their whole lives for the moment where they have the opportunity to help their children start building equity and invest in real estate. Y'all know they think they know everything about everything so if they have the means, they are asking you "Why don't you have a condo yet?" And we are all like, "Student debt dadddddddd!" "I don't have money dadddd!" "Interest rates are crazy DAADddDDD!" Some are fortunate enough to have help with the down payment, and that is where you are seeing the intense millennial bidding wars that have confused many over the last few years.
If this is not your reality, which is most, we have some good news for you. The city of Long Beach is breaking the internet with their new First-Time Homebuyer Assistance Program. I was about to start explaining it in my own words, but figured I'd just copy and paste from their website and site it as a source because someone very smart did that in the first place!
"The City of Long Beach First-Time Homebuyer Assistance Program (Program) provides grants of up to $20,000 for down payment and closing cost assistance for eligible first-time homebuyers. The Program is designed to assist low- and moderate-income families traditionally underrepresented in homeownership in purchasing their first home and building multi-generational wealth."
City of Long Beach's Website
(I told ya I'd site it!)
Beatrix talks about the grant program in her latest video below!
SOUNDS PRETTY COOL, RIGHT? NOW WHAT?
As you can imagine, there are some qualifications that you need to meet in order to be able to apply.
To qualify for the program, applicants must meet the following eligibility requirements:
Be a U.S. citizen or have the right to permanently reside in the U.S.

Household income must not exceed 150% of the Los Angeles County Area Median Income (AMI)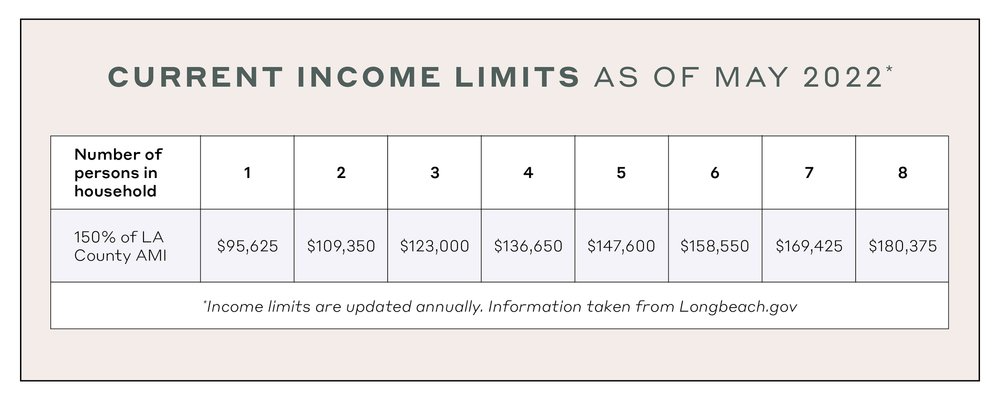 Be a first-time homebuyer, defined as a someone who has not owned a home in the past three years.

Be a first-generation homebuyer, defined as someone whose parents or guardian never owned a home during the homebuyer's lifetime or who lost the home to a foreclosure or short sale and does not own a home now. Anyone who lived in foster care also qualifies as a first-generation homebuyer.

Currently live in a Community Development Block Grant (CDBG) qualified area in Long Beach (map is below).

Be pre-approved by a lender for a 30-year fixed mortgage loan. Cash purchases are not eligible.
OKAY, SO NOW FOR A CALL TO ACTION.
If you or someone you know is looking to buy…Just kidding, just kidding. We won't do that to ya. But we really are here if you have any questions about first-time home buying, this program or absolutely anything at all. We've had the privilege of helping so many buyers navigate this process and we are really really good at it. We promise!