Local Business Highlight: Oh La Vache!
OH LA VACHE!
(OH MY GOSH) HAVE WE GOT A CHEESE STORY FOR YOU.
By Lindsey Goodrow
Since confidently opening its doors in the midst of a global pandemic, Oh La Vache has won the hearts and cheese-obsessed minds of the local community. This friendly cheese shop, located in the endearing Retro Row neighborhood of Long Beach, is refined in appearance and carefully-curated, but designed to be open and accessible to all.
Do you love cheese? Do you want to know more about cheese? Do you want to try cheeses of all types, varieties, and flavors? Let your taste buds run wild and step foot into Oh La Vache—the passionate cheesemongers behind the counter can't wait to help you find the cheese of your dreams.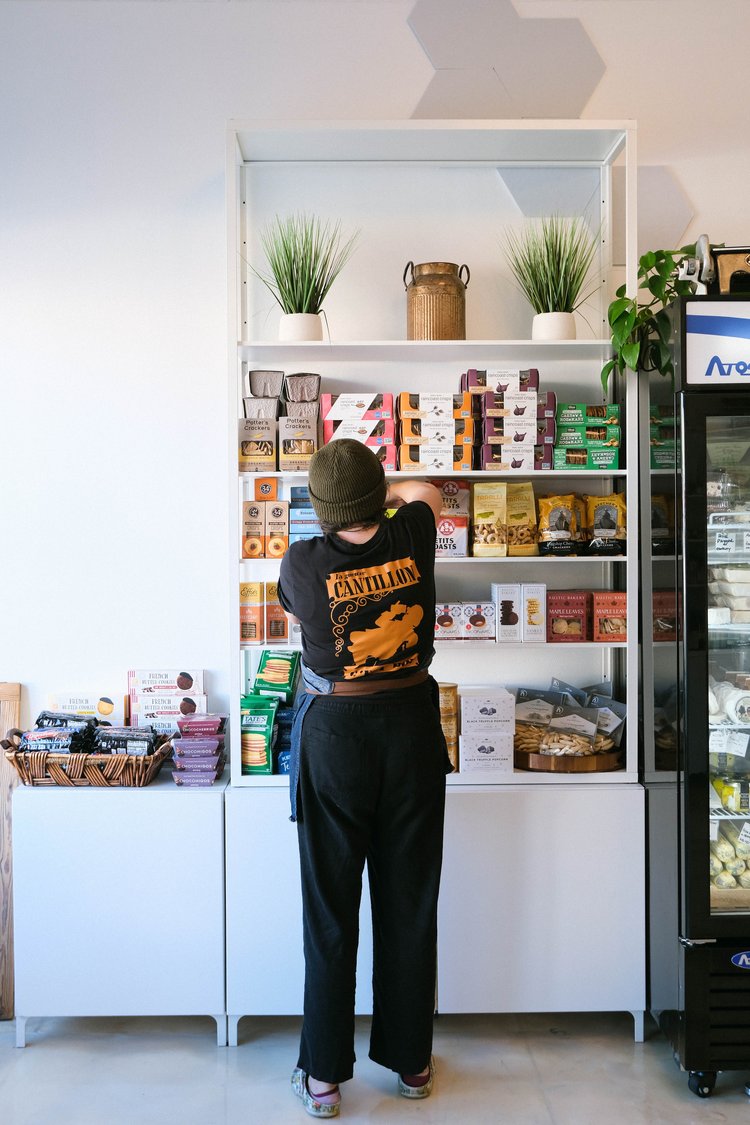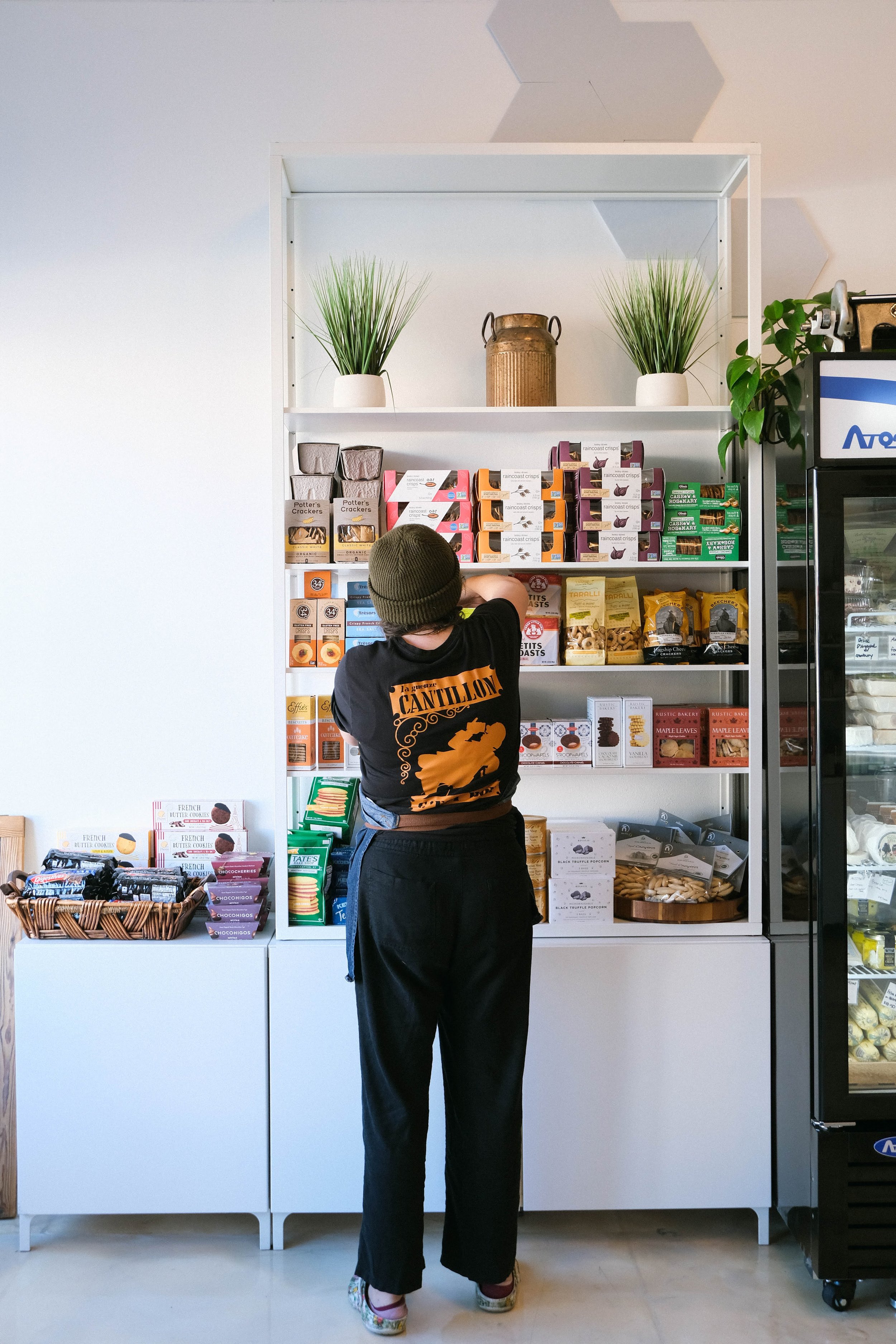 LES FROMAGES
Beyond cheddar, mozzarella, brie, and parmesan, you might not have much experience or knowledge of cheese. You might not even be able to list five other varieties off the top of your head. Perhaps you have crafted a charcuterie board or two in your life, but you bought cheese at random or based on appearance at a chain grocery store—the cheese that looked or sounded the most interesting—Merlot soaked goat cheese, caramelized cheddar, aged gouda, etc. Oh La Vache is here in Long Beach to help you better understand cheese, and not in a condescending way. They know that this coagulated milk protein is often considered a luxury to many, but they intend to dispel this misconception. They want to teach you everything they know about cheese!
"With our ever-rotating unique array of cheeses in our cases, we really want anyone who walks into our shop to feel comfortable trying something new, from cheese novice to experts. So in addition to guiding customers through all the delights in our cases, we cut all cheeses to order with no minimums. That way customers can try a little of a lot of things to figure out what they like. We love sharing delicious food with people, we can't wait to have you in!



— Erika & Jessica Oh La Vache owners and friendly cheesemongers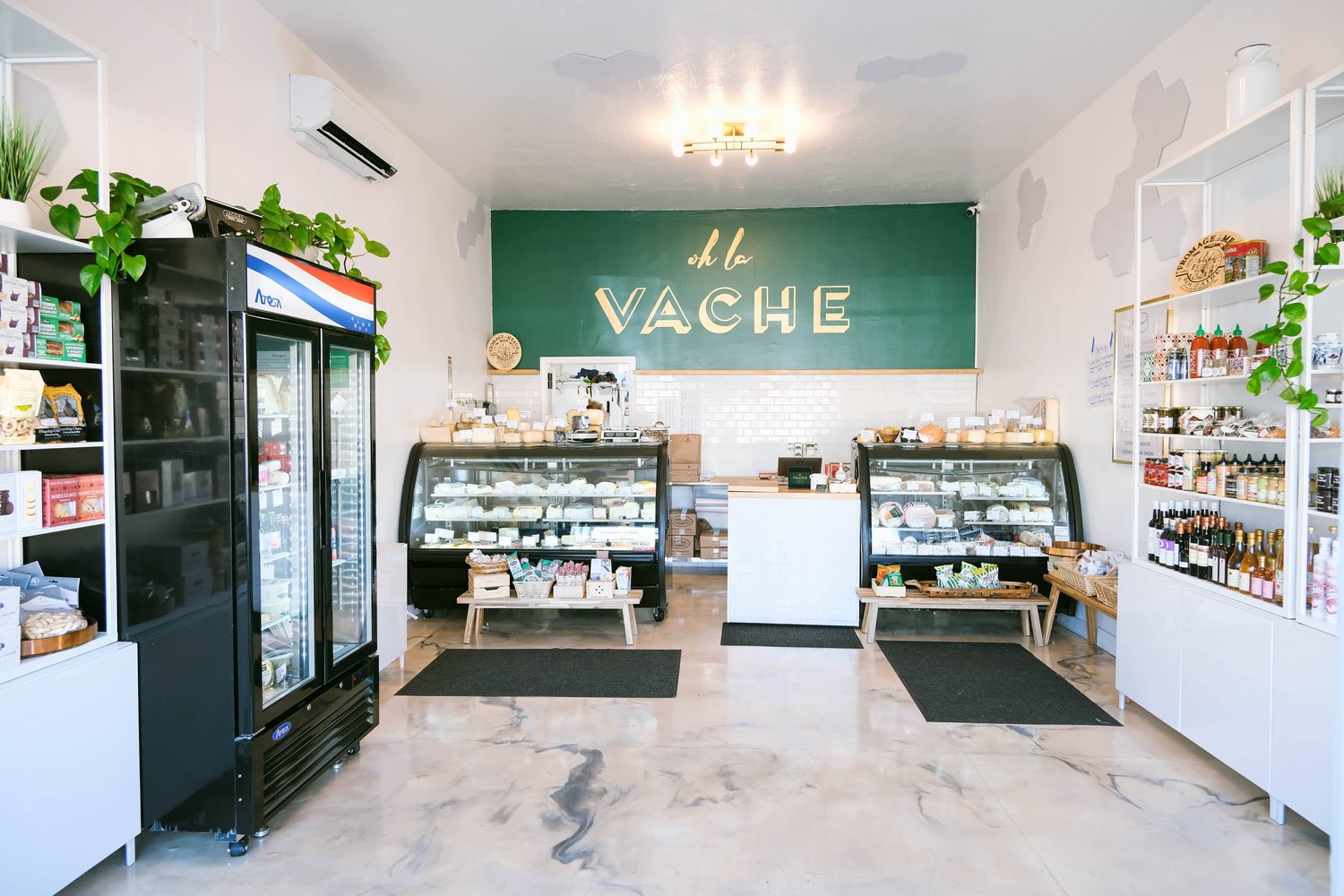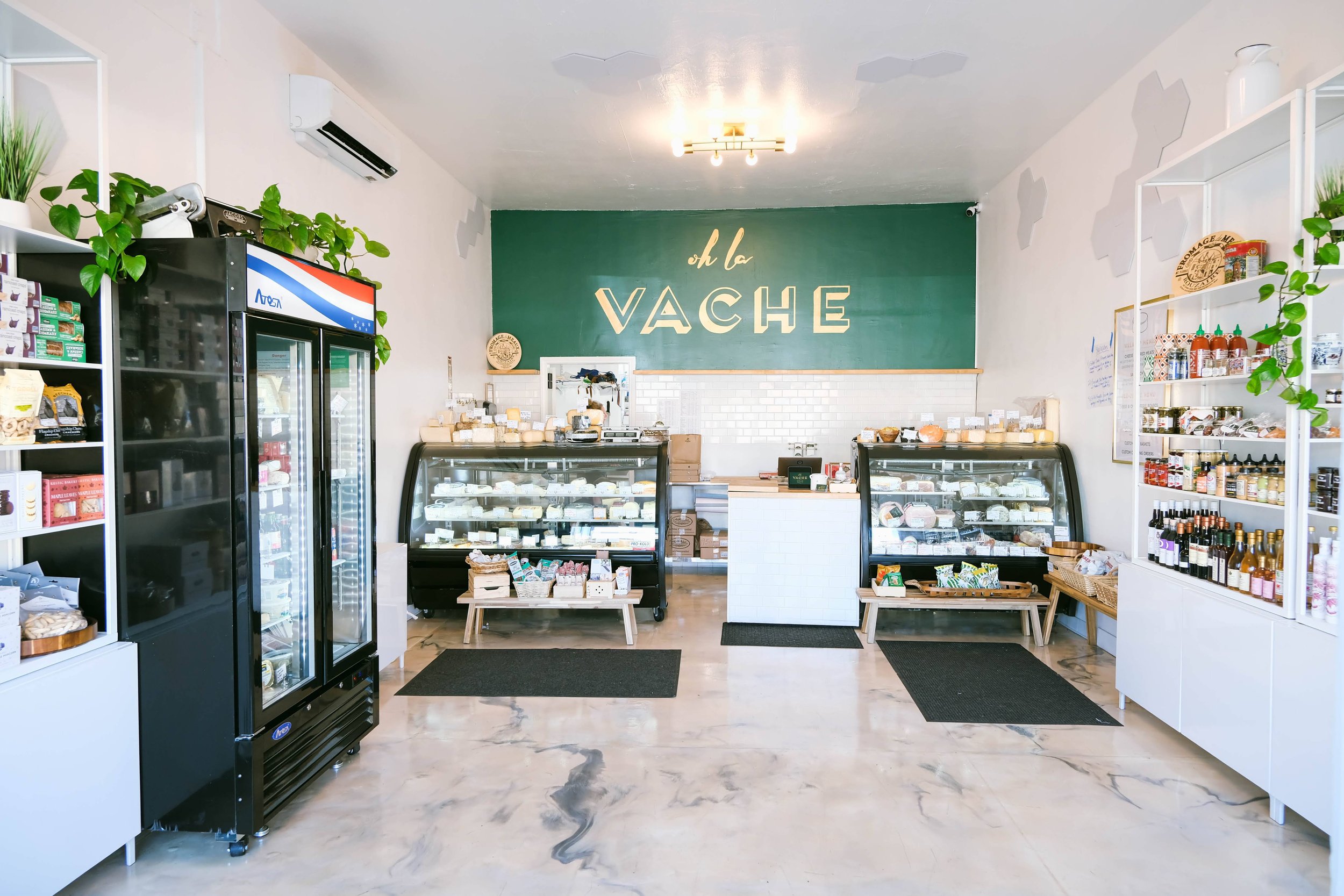 CHEESESTORY
Before Oh La Vache had a case full of over 50 unique cheeses in its humble shop, the fragrant business was a distant dream to owners Erika and Jessica. This cheese-loving duo goes back many years, their friendship solidified soon after being introduced through their husbands, who met in high school. It would be years until they would work together, however, their separate career paths eventually meeting under perfect circumstances.
Erika's cheese story began when she befriended a French foreign exchange student living in her family home in high school. The French are known for their love of cheese, and this student was no exception. They helped open up Erika's eyes to a bigger, brinnier world of cheese. She would end up landing a job at The Cheese Store, building upon and refining her knowledge over a 7-year period. In 2018, her expanding expertise would eventually lead her to open up her own gourmet deli shop in Highland Park—Monte 52—which showcased handcrafted sandwiches made from imported and domestic cheeses, which were carefully selected by Erika.
By the time 2020 rolled around, the commute from Erika's home in Long Beach to her sandwich shop in Highland Park was beginning to wear on her and her family, who had welcomed a baby girl just the year prior. All this, plus the looming threat of a pandemic, inspired Erika to approach her old friend, Jessica, about opening a shop closer to home. As marketing director at Beachwood BBQ, Jessica had all the knowledge and resources to make this wish for a local cheese shop a reality, all she needed was the passionate cheesemonger.
Opening up a small business mid-pandemic was perceived as daring to the community, who watched as many small businesses closed their doors to the public forever. The new business owner duo would find that this opening was not without challenges.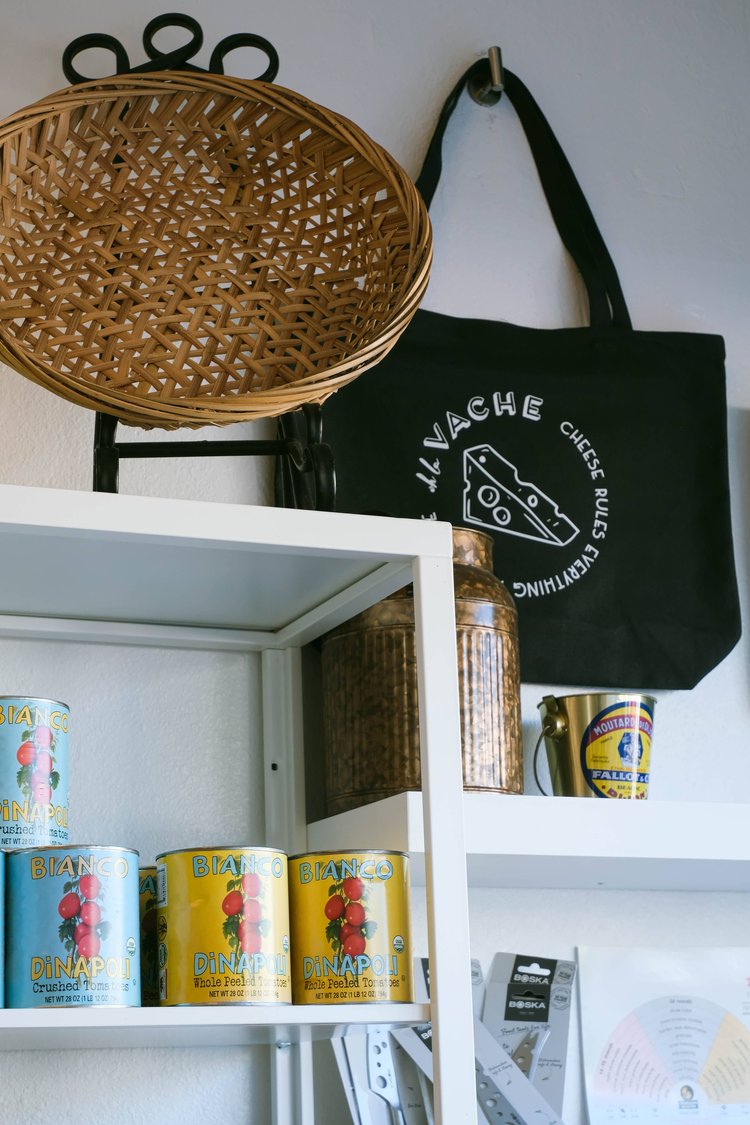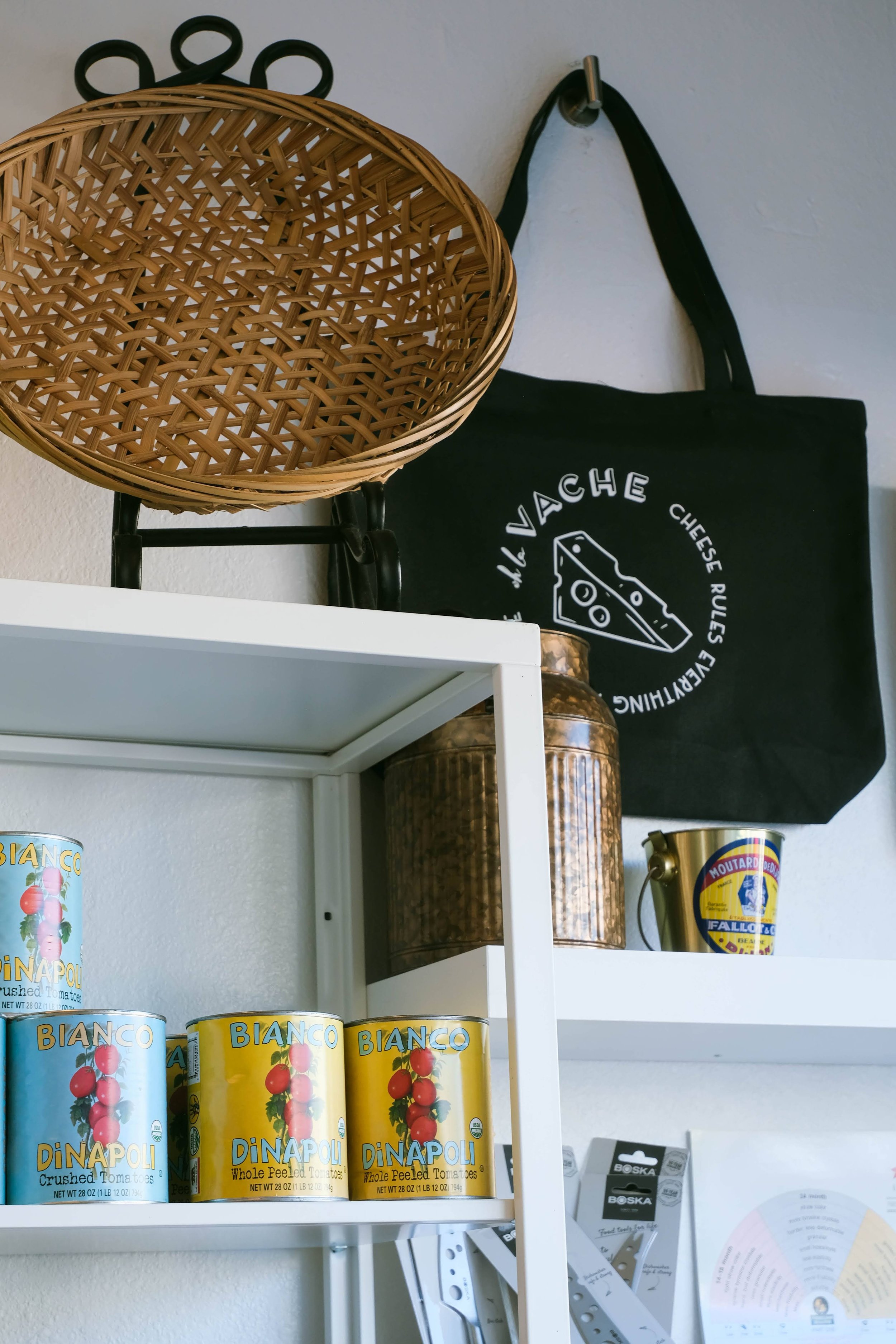 CURDLING HURDLES
After everyone in Long Beach was stuck inside for two years, they peaked their cautious heads out to find that Oh La Vache had opened its doors. Like a cartoon mouse who gets a whiff of cheese, their bodies seemed to levitate off the ground toward the store. Once they walked in, they found a display case full of carefully selected cheeses—from Europe, New York, Vermont, Wisconsin—as well as meats, spreads, breads, and every imaginable condiment.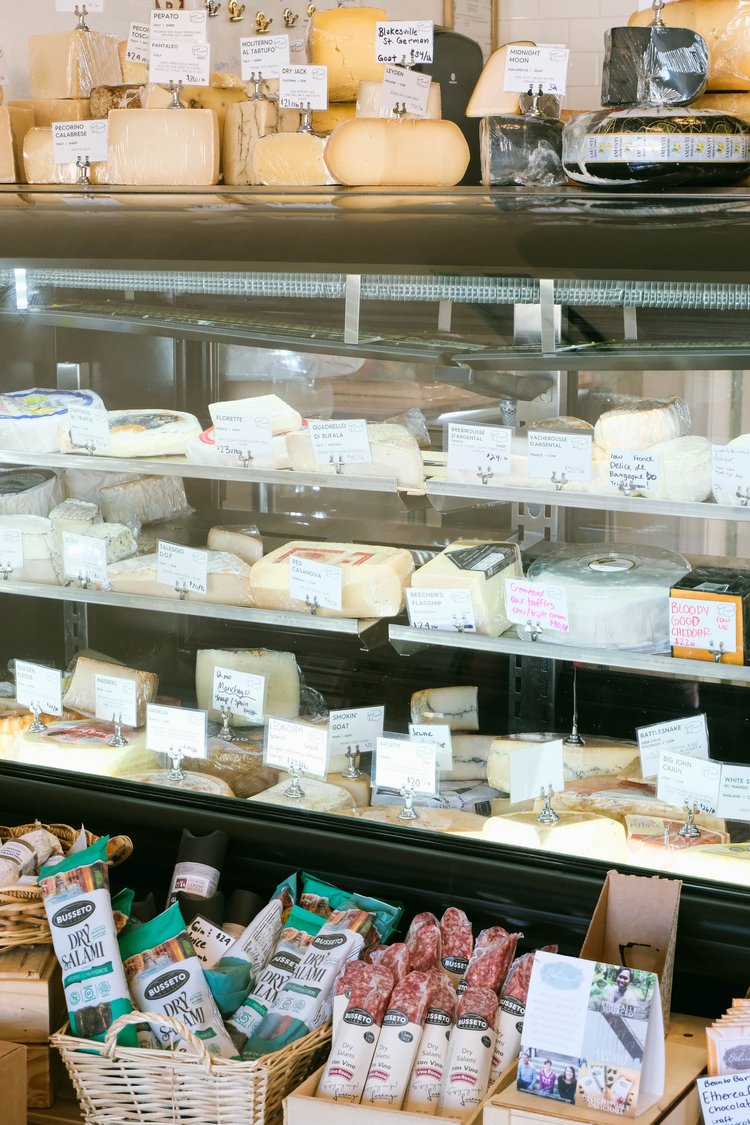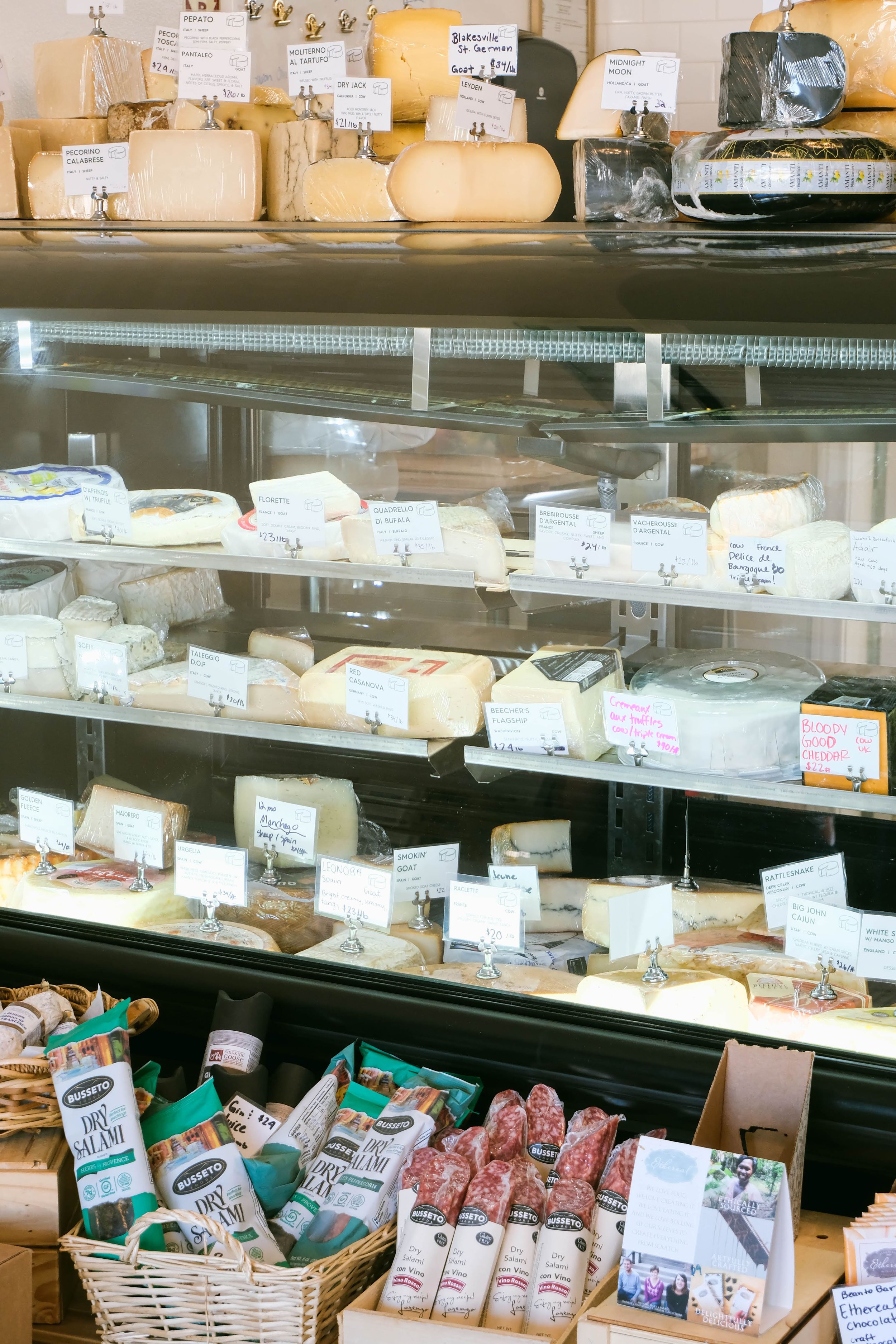 The grand opening had many setbacks from the city, which was all over the place and unorganized when it came to helping this new business open up. After countless emails sent back and forth and Erika and Jessica jumping through one million bureaucratic hurdles, Oh La Vache officially opened in February of 2021.
THE HOLY TRINITY
Oh La Vache carries the holy trinity: bread, cheese, and now WINE. With their new wine and beer license, this store is now a one-stop-shop. Drop in before heading off to a picnic, grab a few sandwiches that Erika has crafted that day—she has new combinations daily, which you can find updated on the Oh La Vache Instagram page. Ask a friendly face behind the counter which bottle of wine would go best, and head off for your day with a perfectly paired lunch.
Drop by Oh La Vache on 4th Street for your next cheese fix, or visit the business website for more information: ohlavachecheese.com