Long Beach Landmark: Billie Jean King Library
BILLIE JEAN KING LIBRARY
ALL ARE WELCOME.
THE LAST OF THE GREAT RAILWAY STATIONS
By Lindsey Goodrow
A library is modest and humble in the way it serves its community. Any person, regardless of income, religion, race, ethnicity, language, or sexual identity, can walk into a library and explore the knowledge it keeps safe and sacred on its shelves. Any person can pick up a book and find a home in its pages. Librarians are the keepers of knowledge, but all you have to do is ask them for guidance—especially if you aren't familiar with the Dewey Decimal System. The library building itself sits quietly, a melodic "shh" vibrating throughout its walls. The library was named after a not-so-quiet tennis player, Billie Jean King, who is a loud champion of not only women's rights and gay rights, but of powerful ground strokes and volleys.
Long Beach was proud to introduce the Billie Jean King Library to the community on September 21, 2019 on the corner of Broadway and Pacific. This fresh downtown landmark looks collegiate and grand from the outside, and is named after the famous tennis player, Billie Jean King who grew up in the city and is herself famed for the power of her serves . The massive, towering structure might be intimidating if it wasn't for the floor-to-ceiling windows, of which there are more of than actual walls, allowing you to peer inside and see that the warm space is furnished, well-lit, and beckoning you to come inside and crack open a book.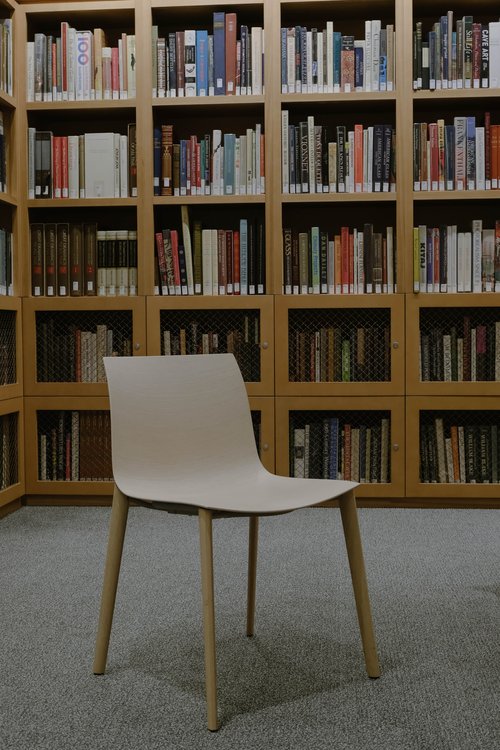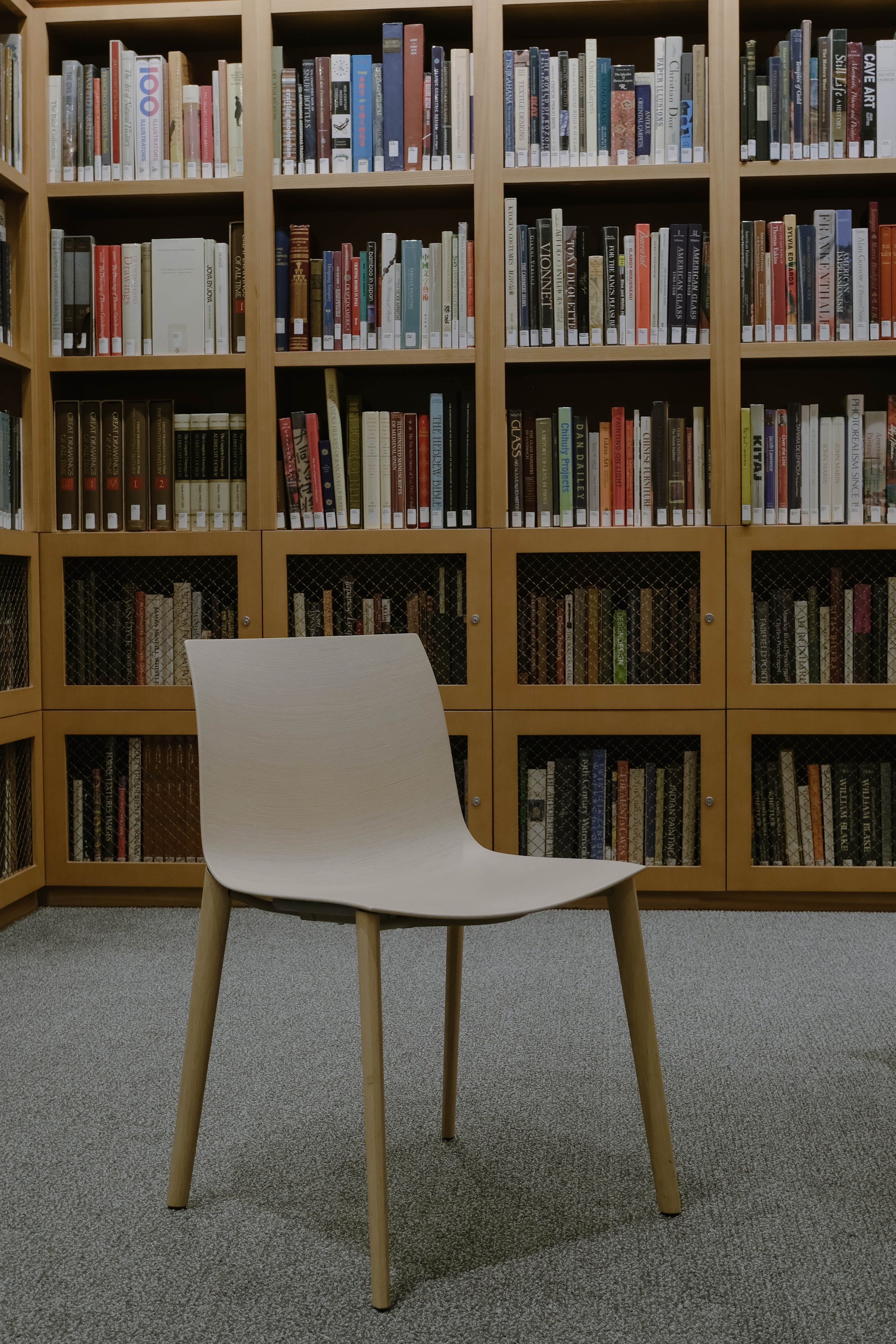 A LIBRARY RISES FROM THE ASHES
Long Beach was founded in the late 1880s. Before the growing city could crack open its eyes, it opened its first library in 1896. Libraries are the mausoleums of knowledge and history, keeping record of every single thing, notable and not. As the city grew, the library evolved and moved around in order to fit all said knowledge and history. By 1915, the Main Library in Lincoln Park was established, and served Long Beachand its residents for more than six decades before it was met with a devastating fire.
Carl Sagan, an Astronomer and astrophysicist, said "If I could travel back into time it would be to the Library of Alexandria, because all the knowledge in the ancient world was within those marble walls. The destruction of the library is a warning to us 1,600 years later: We must never let it happen again." The destruction of this historical library is widely disputed, but it is believed to have been a casualty of war—Julius Caesar himself ordered his army to set fire to ships and his own city in order to fight off the enemy. The library fell prey to the flames and thousands of scrolls—an equivalent of 100,000 novels—were destroyed. Forever.
A fire also destroyed the Long Beach library in 1970. Although it was destructive, it was not nearly as traumatic or terrifying as the libraries that were burned down in times of war. Thankfully, this fire was easily contained and happened to usher in a more modern and incredibly designed library for the city.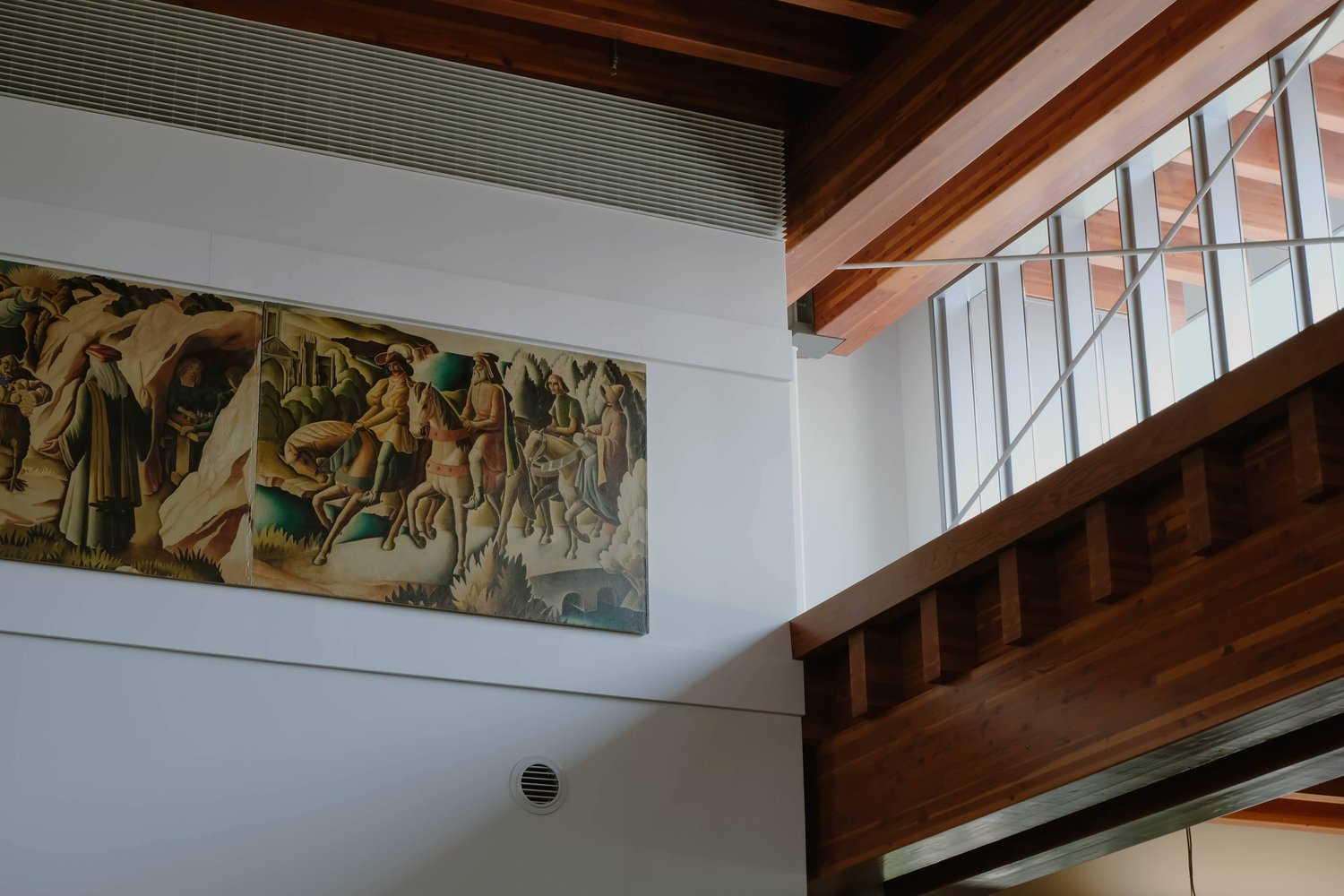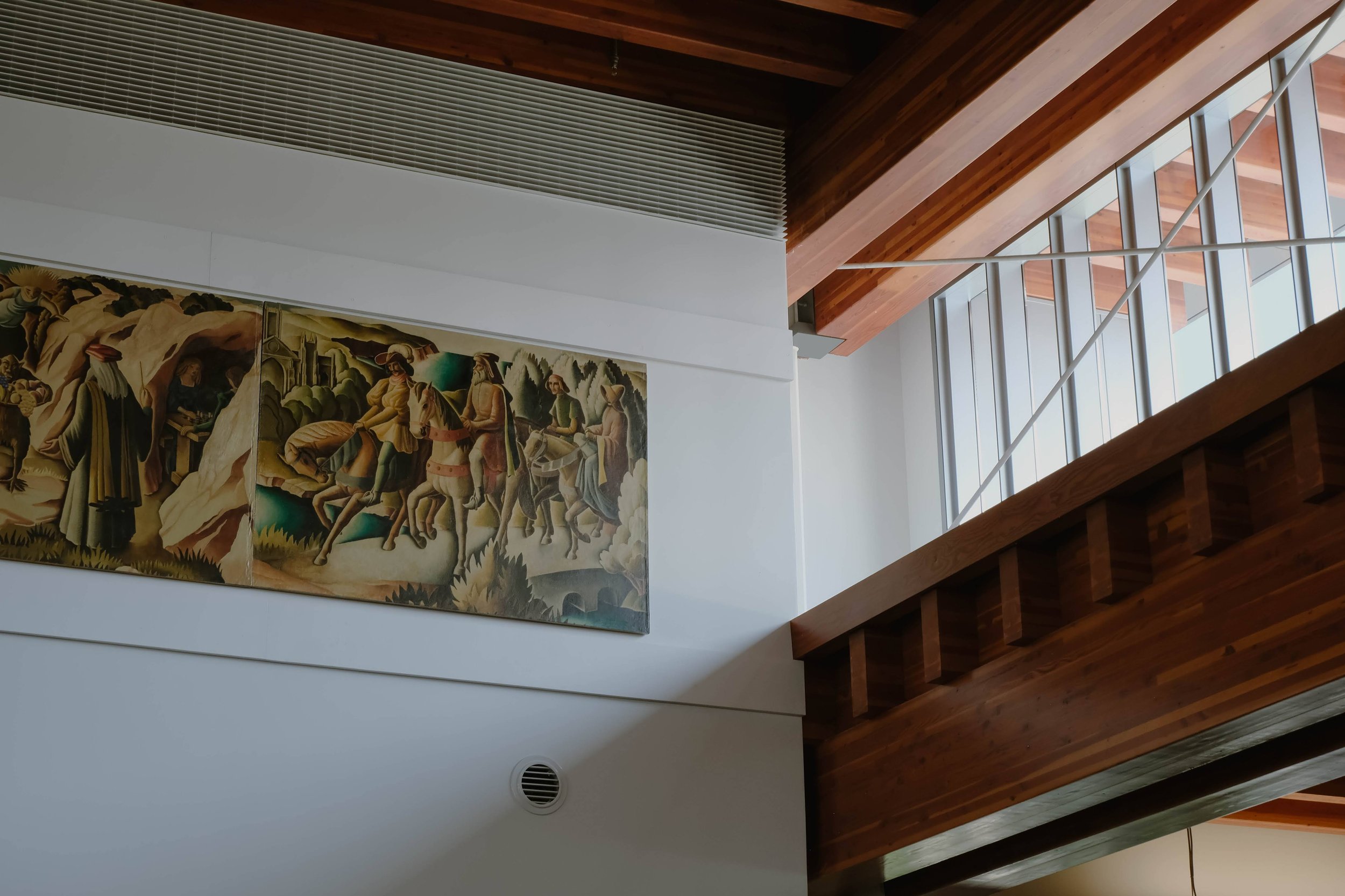 FIRST EVER HEAVY-TIMBER BUILDING IN LONG BEACH
Skidmore, Owings & Merrill is a prominent American architectural, urban planning and engineering firm that was honored with the task of designing a library for the city of Long Beach that would be expansive, powerful, and welcoming to all.
The firm had expertise in all things steel, concrete, and glass but decided to show off that it could exercise the same finesse with timber as a structural solution. The Billie Jean King Library is 80 percent sustainable natural timber—the building is a long, rectangular framework of glass and reddish-brown Douglas fir. It is the first of its kind in Long Beach, and its architecture is a breath of fresh air—a small cut of forest in an urban environment. It is a place of community as well as solace. You can find peace within its walls.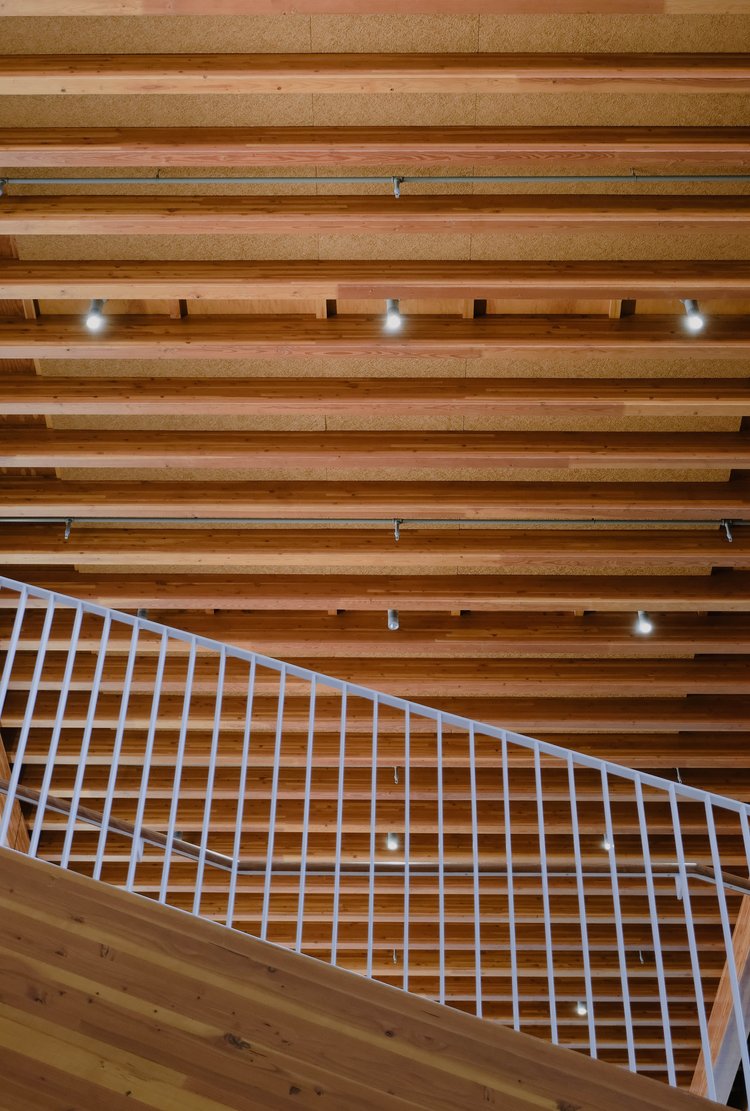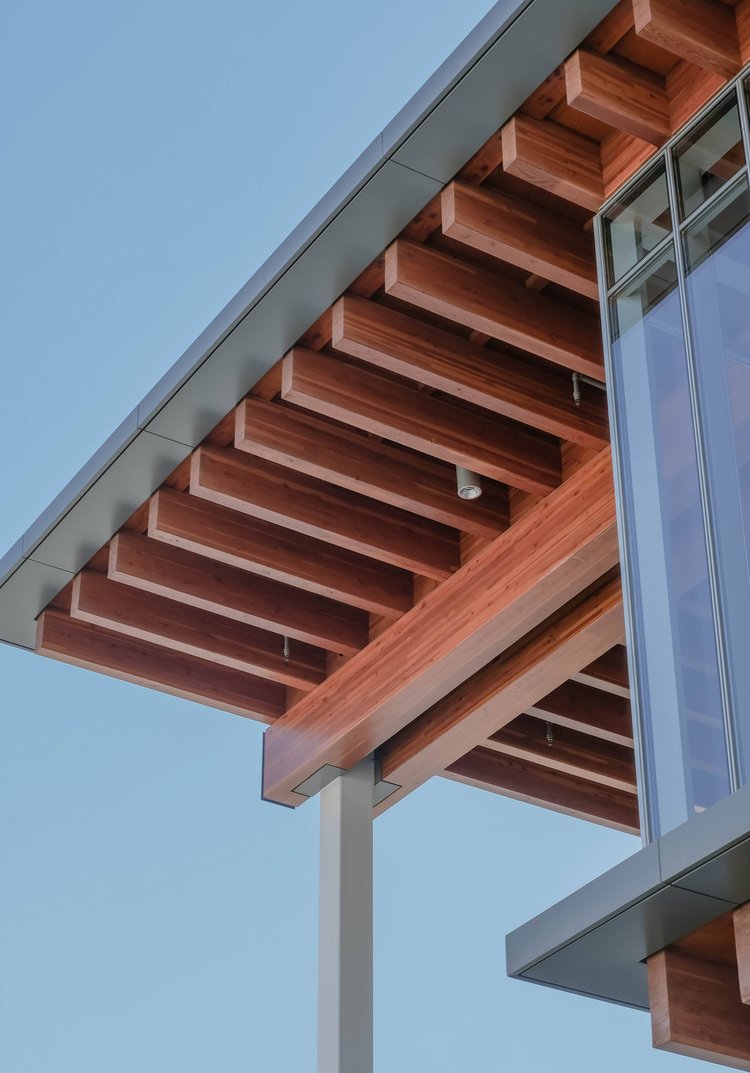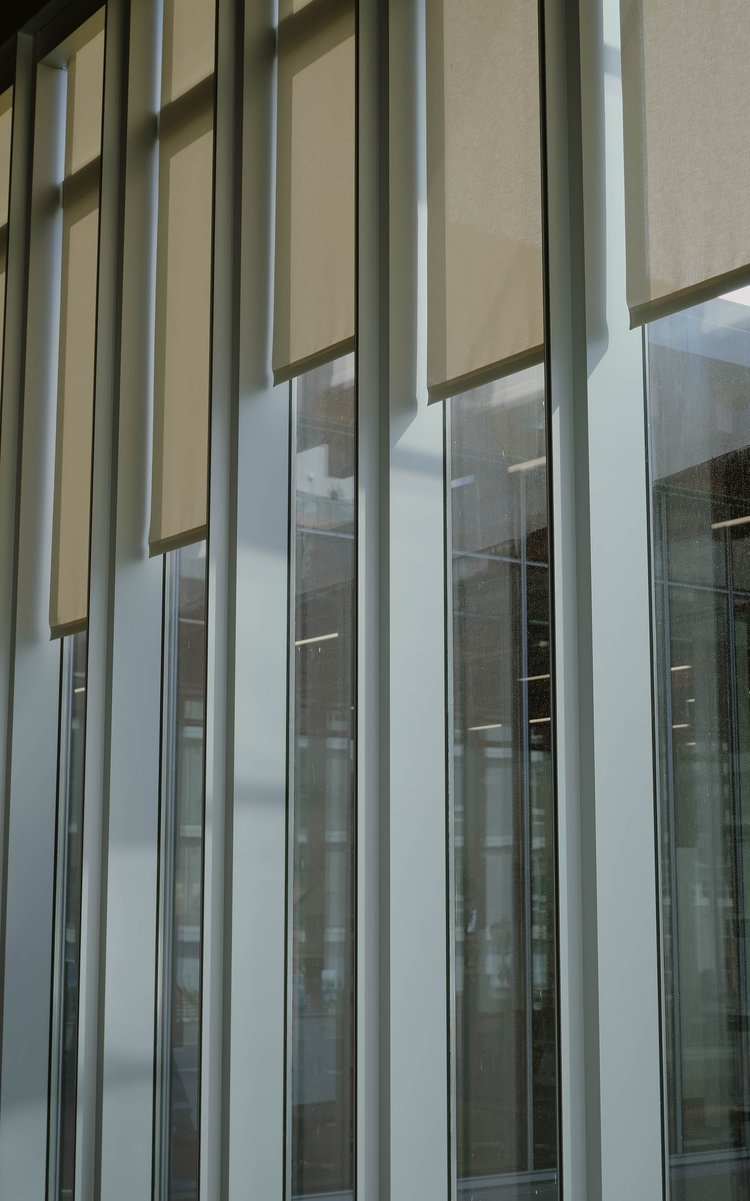 ALL SHOULD FEEL SAFE AND WELCOME HERE
As of late October, the Billie Jean King Library has reopened its doors after a month of closure due to "mental health issues". The staff had not felt safe after the growing threat of attacks from transients that were flocking the area because of the close proximity to the metro.
The city insists its public libraries are safe places for the community. As a result of these safety concerns to the staff, there are now at least two officers patrolling both floors of the library during operation hours.
"At times, some who visit the Library may have unresolved trauma, medical issues and mental health challenges that negatively impact other library patrons and staff. The city will continue to develop strategies to manage these isolated events for the peace of mind of all who come through our library doors," the city said.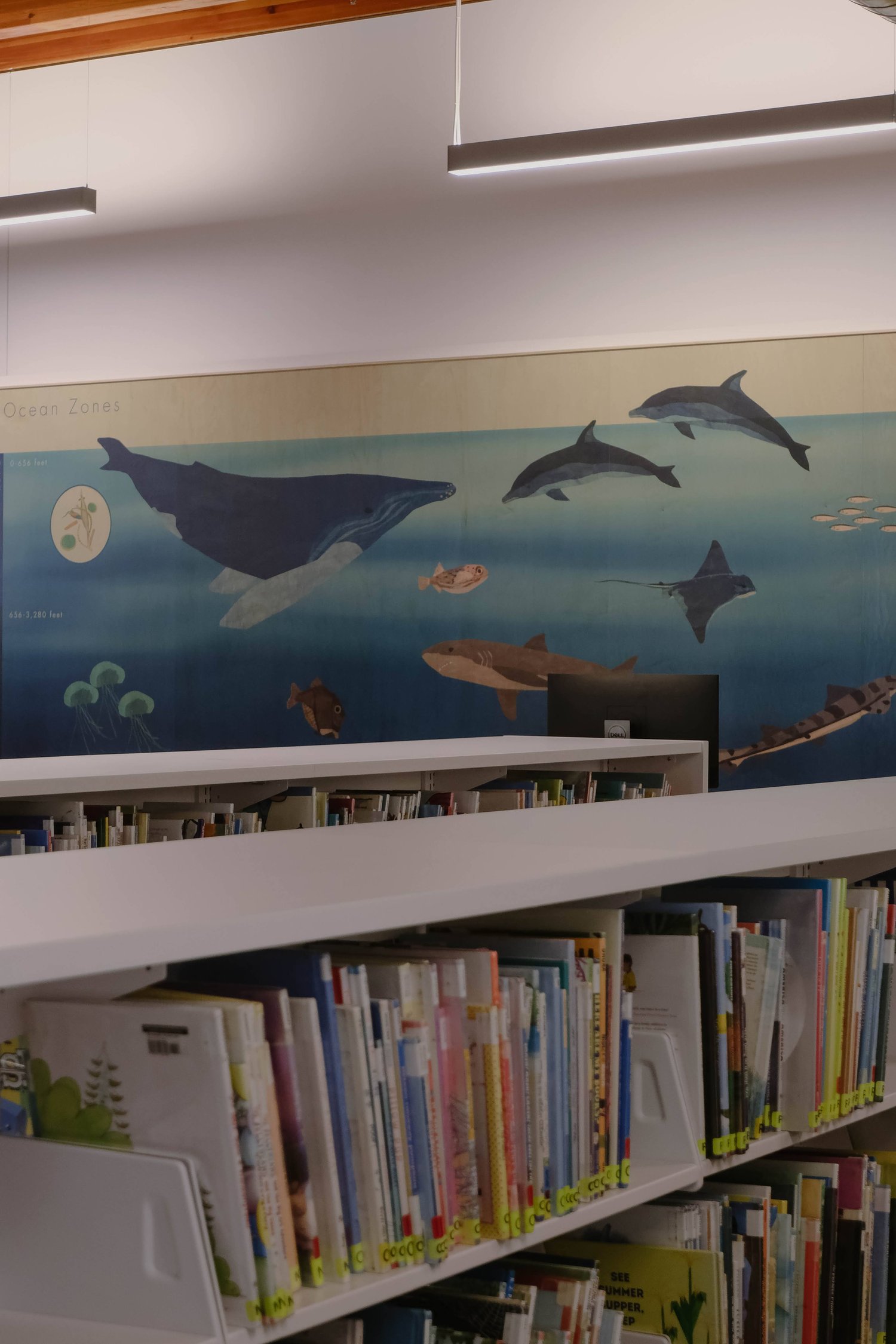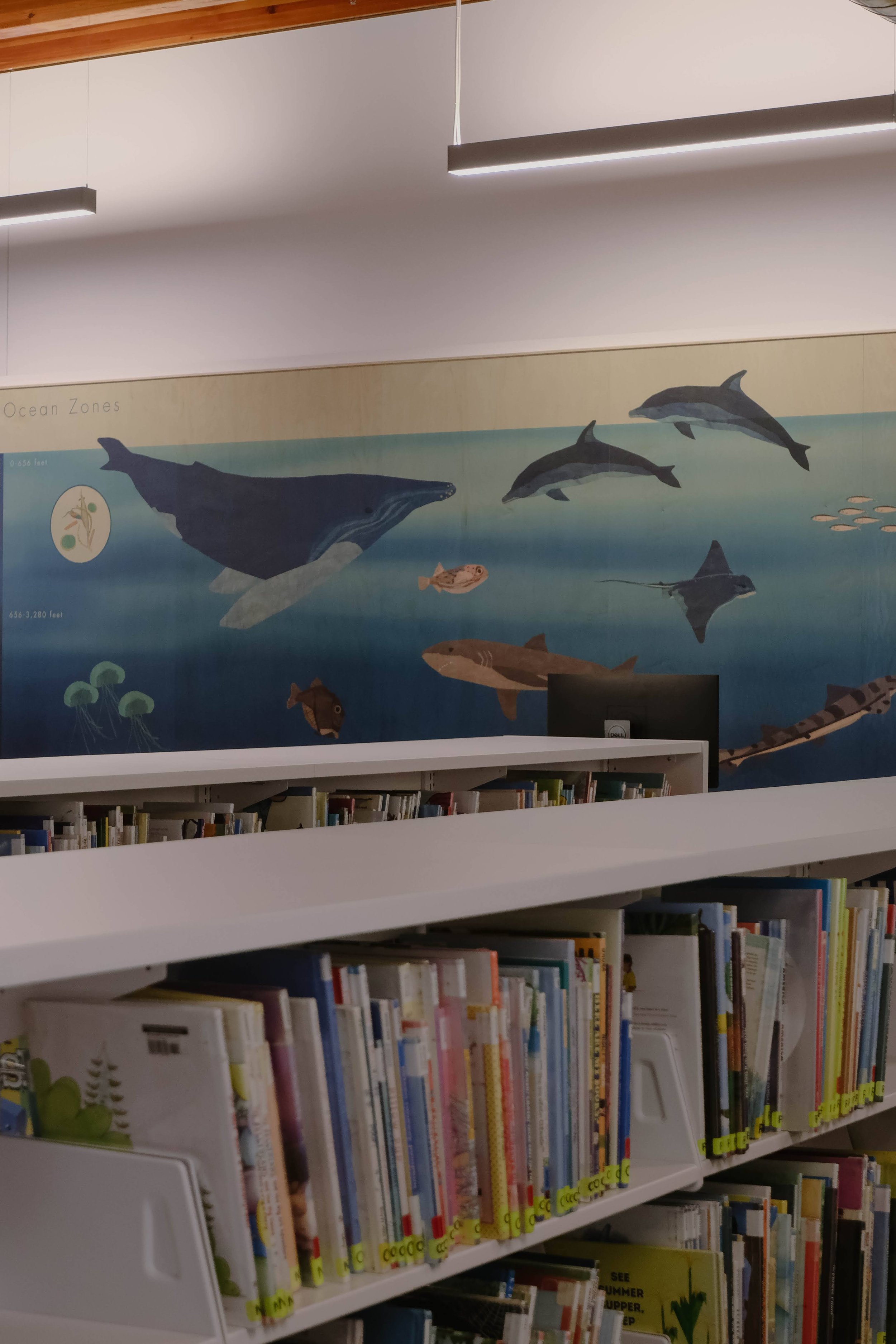 A library, by definition, is a building containing collections of books, periodicals, and sometimes films/recorded music. When put simply, libraries house a collection of universal knowledge that is free to all. While violence of any kind can not be condoned or tolerated, it seems curious that our answer to these attacks on the public library is to put up chain link fences and flood the floors with security.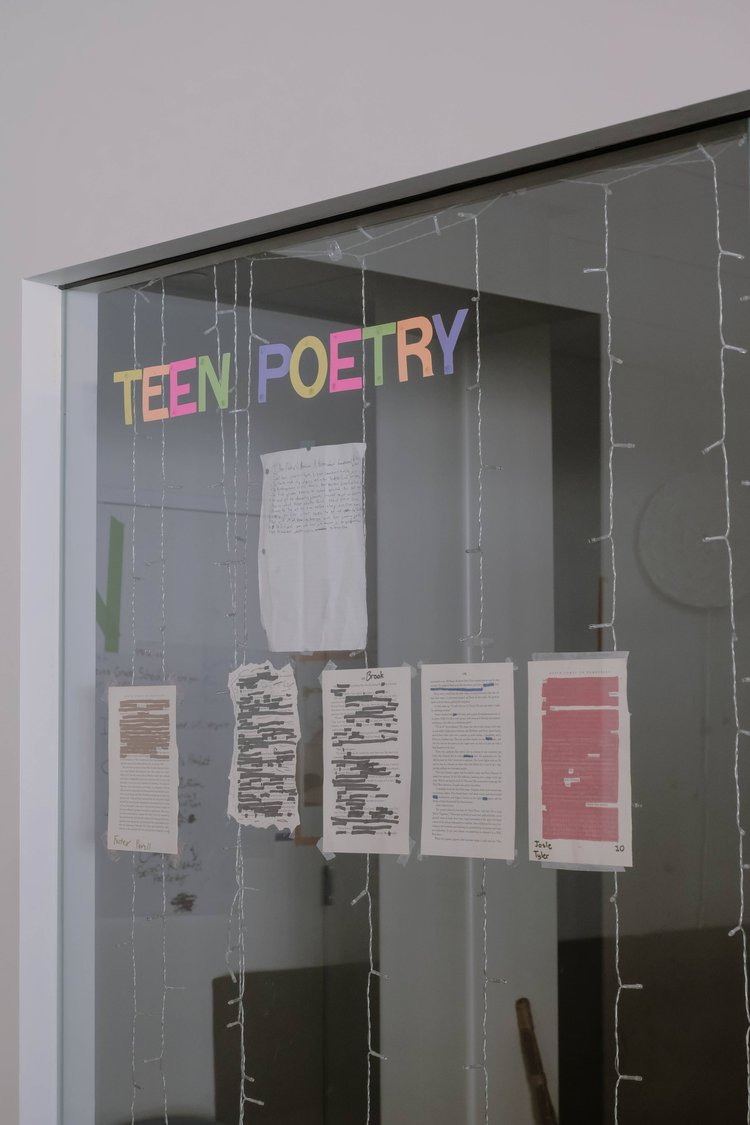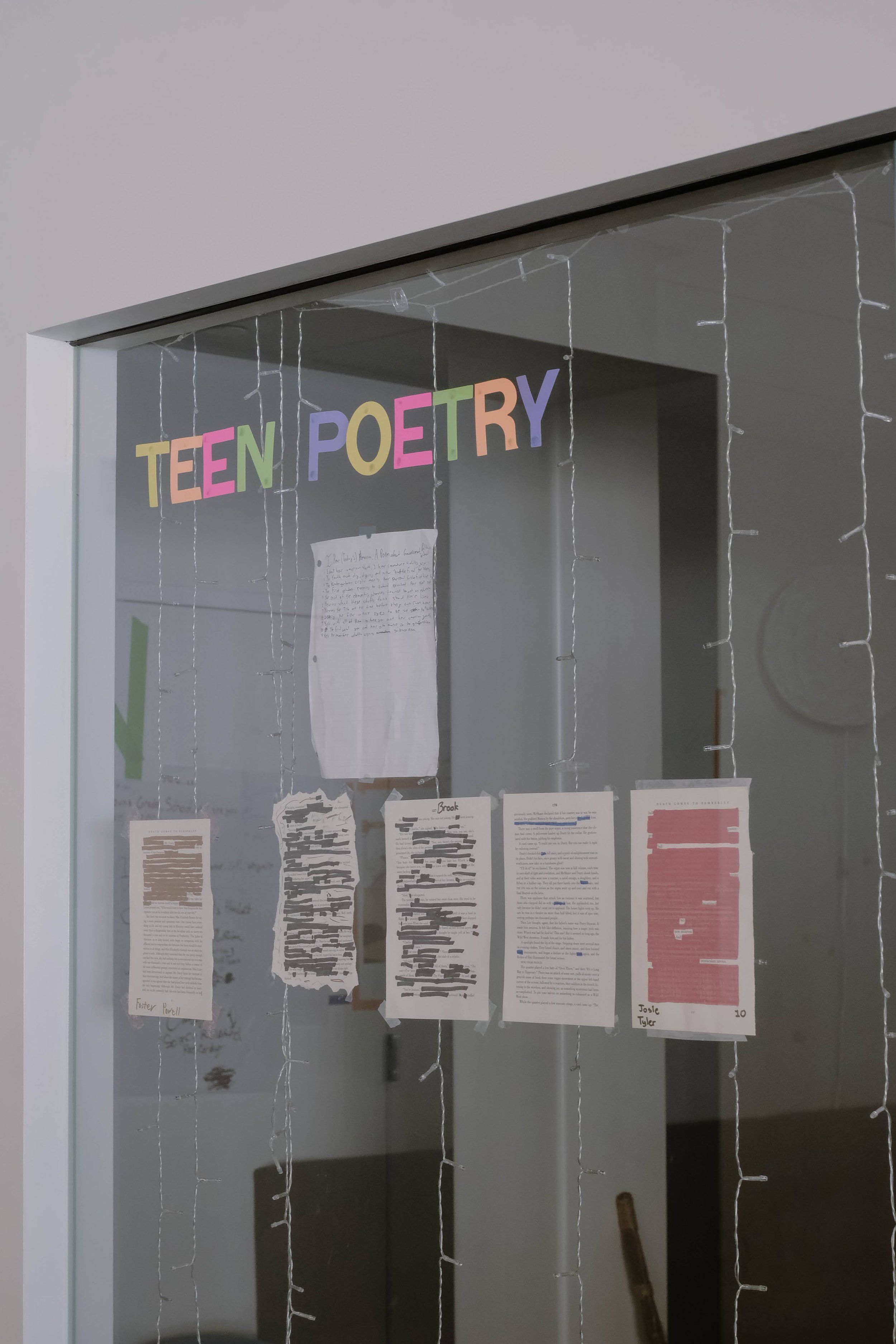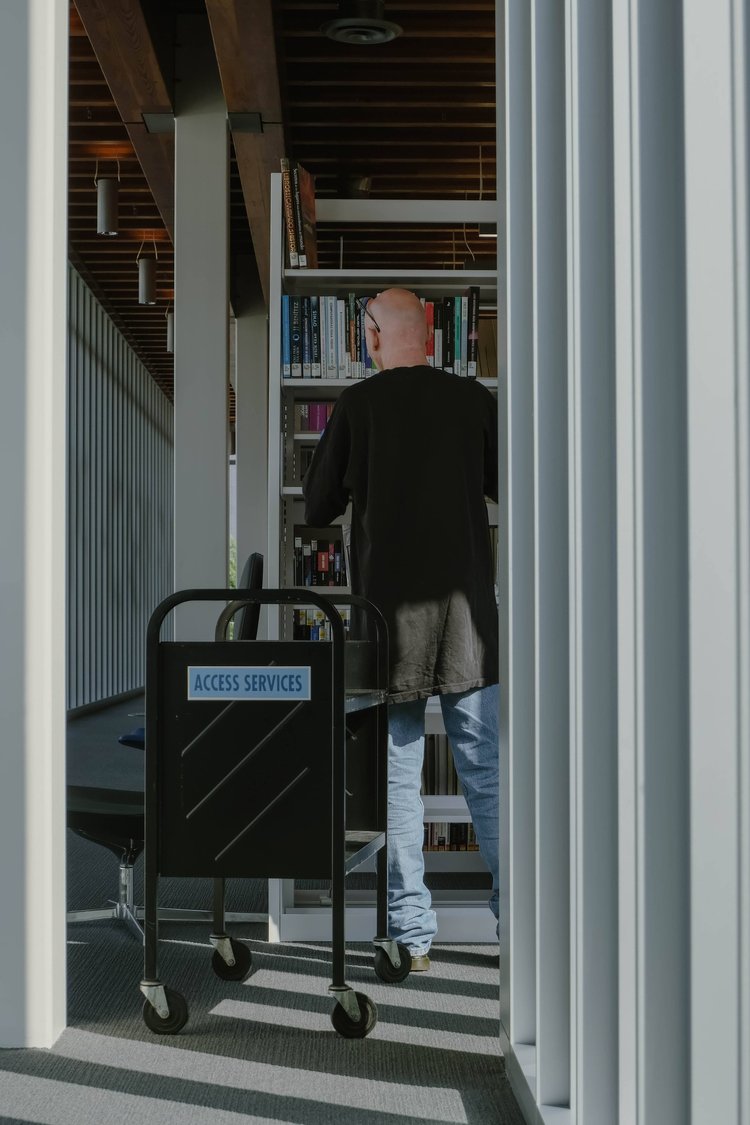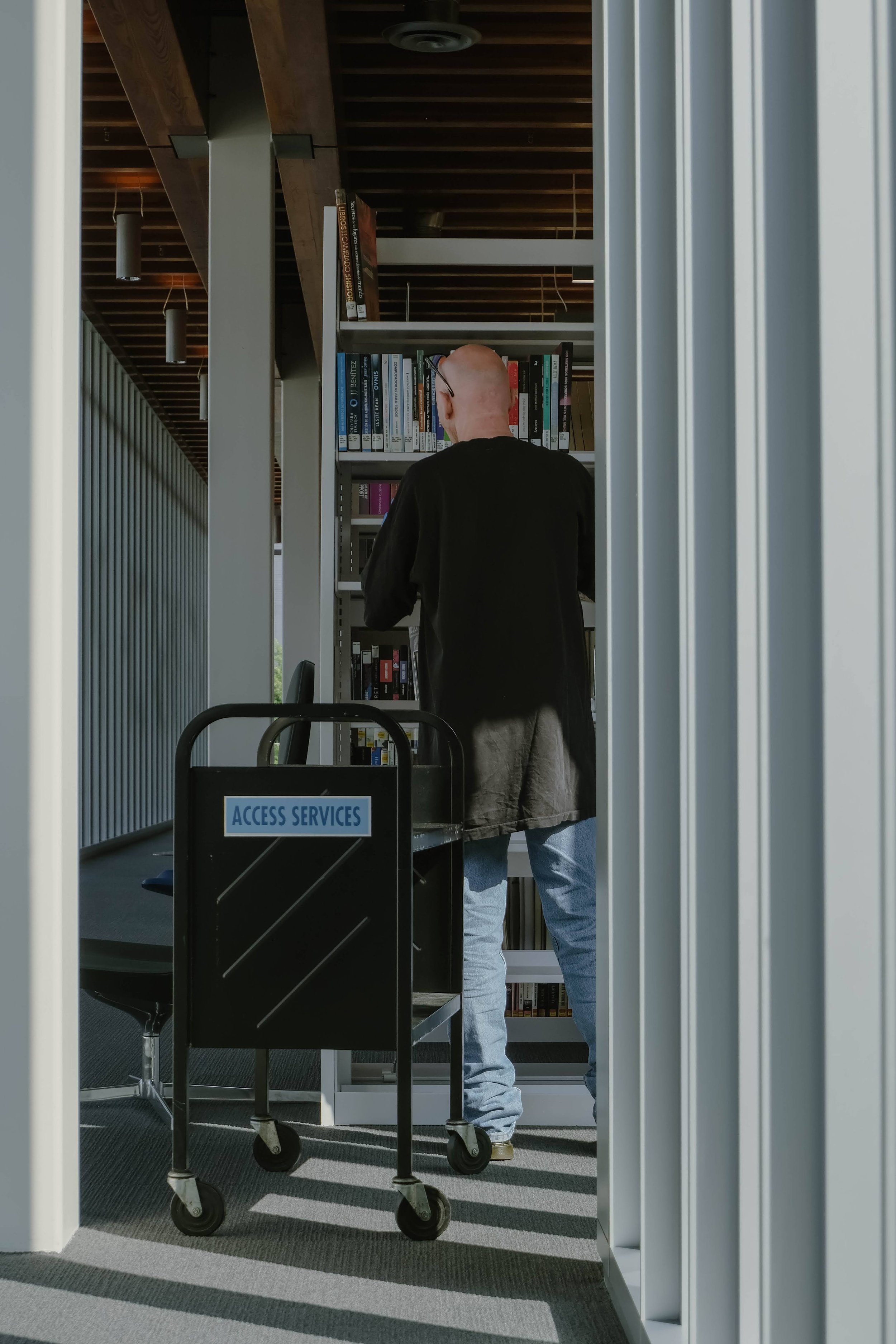 If only there was a better way to treat our homeless community with kindness and humility without sending them packing to the metro and onto the next city. If only we could say "all are welcome, and you are welcome here".