Los Angeles Landmark: Dodger Stadium
DODGER STADIUM
THE BALLPARK IN SOUTHERN CALIFORNIA'S BACKYARD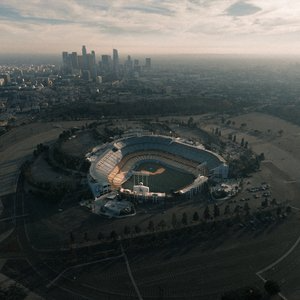 There is nothing as quintessentially American as sitting in the nosebleed seats of a packed baseball stadium, one hand holding a 10 inch hot dog, the other a frothy pint of beer, while you squint at the dots in uniform running around the perfectly-green diamond field.
If one has been so lucky as to attend a baseball game in their lifetime, it isn't difficult to bring to mind the familiar smells, sounds, and even sensations, such as the gum pulling your sneaker to the concrete, keeping you firmly in place in your foldable plastic chair. Despite the stickiness, it's easy to be happy in a place like this.
While there are three Major League baseball stadiums in Southern California alone, there are none as old, grand, or rich in history as Dodger Stadium.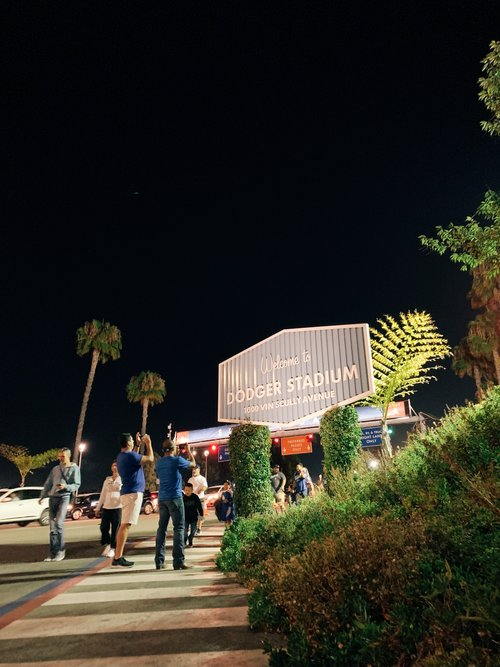 THE OLDEST BALLPARK (WEST OF THE MISSISSIPPI)
Built in 1962, Dodger Stadium is the oldest baseball stadium on the western half of The United States. However, it takes third place overall, behind Wrigley Field in Chicago (built in 1914) and Fenway Park in Boston (built in 1912).
In 1958, Walter Francis O'Malley, owner and team president of the Brooklyn Dodgers, brought major league baseball to the West Coast when he moved the Dodgers to Southern California. Although he had been trying to hammer in a deal to create a new ballpark in New York, fate—and money—would have him decide to bring the big leagues to Elysian Park, Los Angeles.
New York had become a hotbed of indecision. Without being able to reach an agreement with city officials to build his beautiful baseball dome, Walter set his sights on the more chill and inviting city of Los Angeles. It was this west coast city that had already set aside some land, paid by taxpayers, for a new baseball field. Walter was sold. All they had to do now was use Eminent Domain to remove the neighborhood's inhabitants and start building.
Costing $23 million in taxpayer's money (equivalent to $206 million today), Dodger's Stadium broke ground on September 17, 1959. Construction was completed and opening day occurred on April 10, 1962.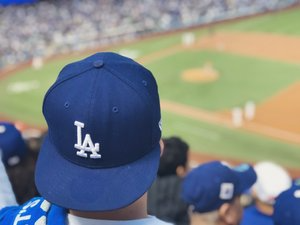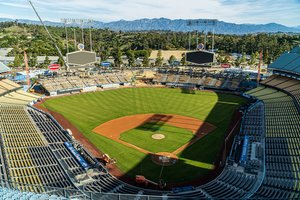 THE BIGGEST BALLPARK (SO FAR)
With a max capacity of 56,000, Dodger Stadium can accommodate more spectators than any other baseball park in the world. This is approximately 10,000 more seats than it's predecessors, Wrigley Field and Fenway park (who hold 41,160 and 39,928 people, respectively).
Throughout the years, Dodger Stadium has seen more than 147 million fans walk through it's arches. In 2007, the stadium topped 3.85 million spectators, which stands as the all-time franchise record.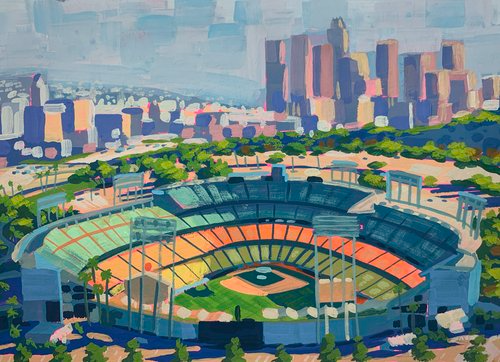 A LEGENDARY BALLPARK
Since it's inception, Dodger Stadium has seen extraordinary moments, such as thirteen no-hitters, two of which were perfect games. In baseball, a no-hitter is described as a game where the pitcher pitched a ball and did not allow any player from the other team to hit the ball, whereas a perfect game is a match where any enemy player never reaches a base.
For context, on September 9, 1965, Sandy Koufax retired twenty-seven consecutive batters without allowing any to reach base, becoming one of the few pitchers to throw a perfect game. In 2017, in a game between the Los Angeles Dodgers and the Pittsburgh Pirates, Dodgers pitcher Rich Hill pitched nine no-hit innings, only to lose his no-hit bid (and the game) on a home-run by Josh Harrison in the 10th inning. This had been a potential perfect game until the homer.
Not only do baseball games make history in this stadium, but so do unprecedented events, such as a Mass conducted by Pope John Paul II and concerts by pop and rock legends like The Beatles, Michael Jackson, and U2.
There is nothing quite like sitting in the hard plastic chairs of Dodger's Stadium. As a game proceeds through it's innings, and day turns into night, you get a perfect view of the city. The stadium is carved into the hillside of Chavez Ravine, overlooking downtown to the south and the San Gabriel mountains to the north.
For a moment, all that matters is that hot dog, the cold beer, and the sound of applause as a bat collides with a baseball rocketing through the air.