Local Business Highlight: Old Gold Boutique
Old Gold Boutique
Interviewed by Lindsey Goodrow
Long Beach is a city that charms all who visit its humble shores. It is rich in culture, music, the arts, and fashion.
Whatever you happen to be looking for, you are bound to find it here.
4th Street is a well known destination for those who are looking for a little bit of everything. But it isn't known as Retro Row for no reason. This block is as equally lined with restaurants as it is vintage shops. Anyone who wishes to shop all day does not have to fear that phrase "shop 'til you drop" because there is no shortage of sustenance/snacks around you.
Whipple Group is in love with so many shops in and around Retro Row, each one bringing its own big personality to the community. We sat down with one of our favorite shop owners, Bridgette Thomson who owns Old Gold Boutique,
to discuss what it's like running a vintage clothing store on the renowned Retro Row.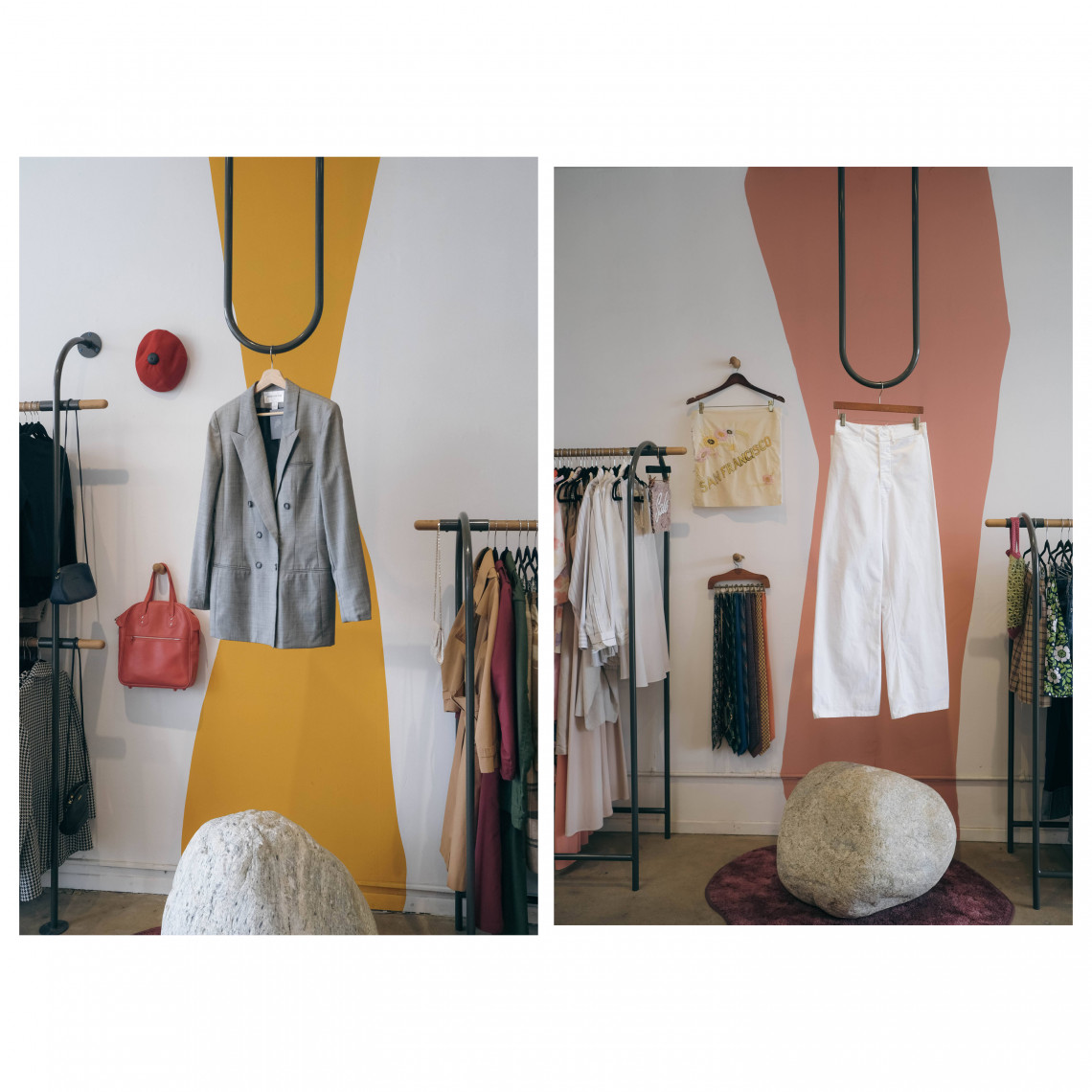 How long has Old Gold Boutique been an established brick-and-mortar on 4th Street?
4 1/2 years, it will be 5 years in September!
What are the pros and cons of having a space in Long Beach rather than a more fashion-forward city/district?
People travel specifically to Retro Row to go vintage shopping which means I have a built in clientele & regular foot traffic most days.
I think Long Beach is fashion- forward but still laid back.
I honestly wouldn't prefer to own a shop somewhere more fashion forward where it feels a little more excessive & competitive.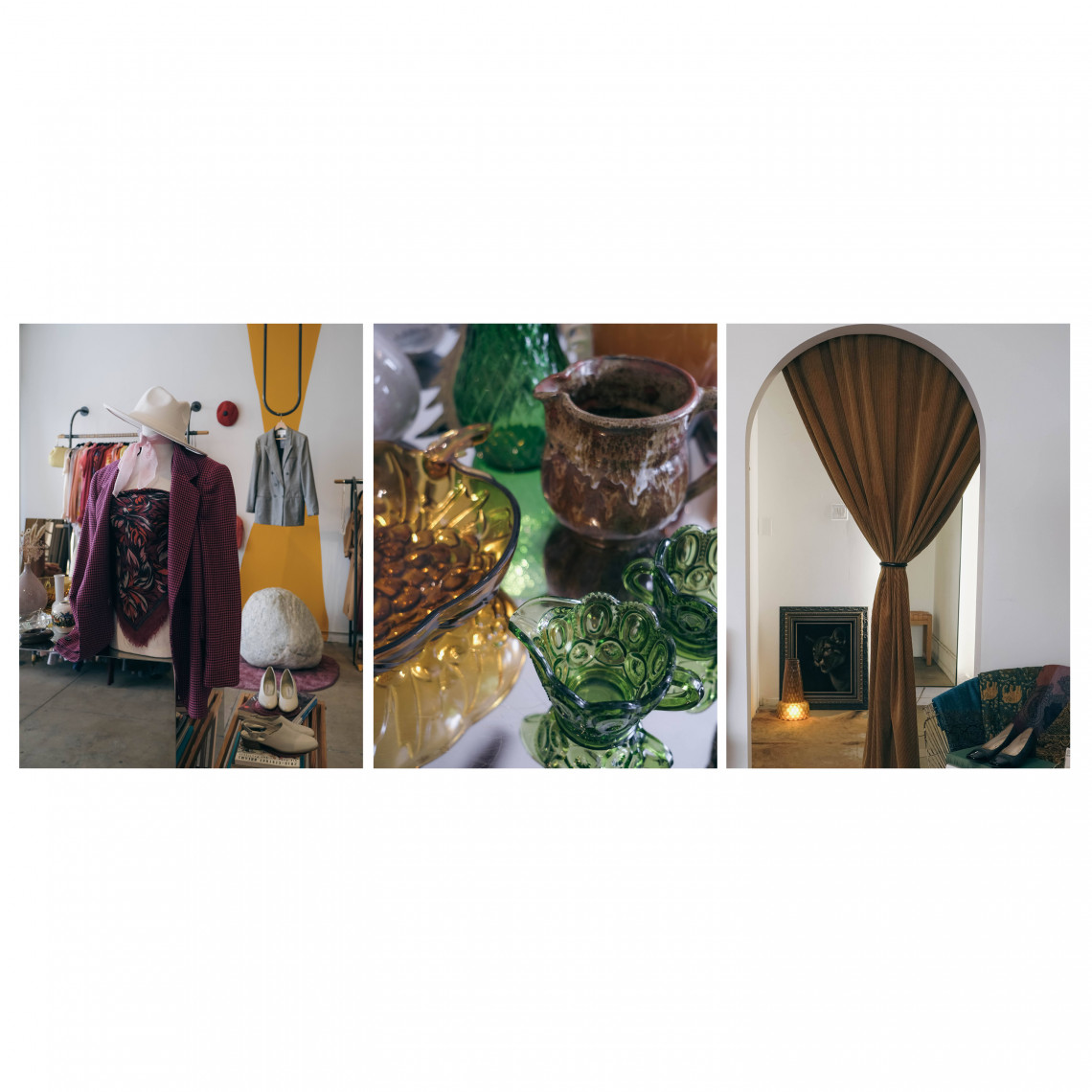 How would you describe the clothing that you collect/sell/style?
A curated mix of some higher end pieces and plenty of everyday styles. Most clothing is from anywhere between the 1950s-1990s but I especially love anything from the 60s & 70s. I'm obsessed with a wild print or a fluffy party dress but for my shop I focus more so on easy pieces you can wear in everyday life. Every piece I source for the shop is specifically curated for its style, then researched, cleaned & mended so it's ready to wear out the door.
How long have you had a passion for vintage clothing? What would you say draws you to it? What do you love about styling?
I've loved vintage and fashion since I was young but around high school was when I started thrifting and discovering my own personal style. I'm drawn to vintage because everything is unique & has a history and a story to tell. I love hunting for special pieces that no one else will have and seeing the craftsmanship and beauty in each piece. It's fascinating to me to style different eras together in my own closet when I'm getting dressed or when I'm taking photos for the shop. I find it to be a really fun form of self expression.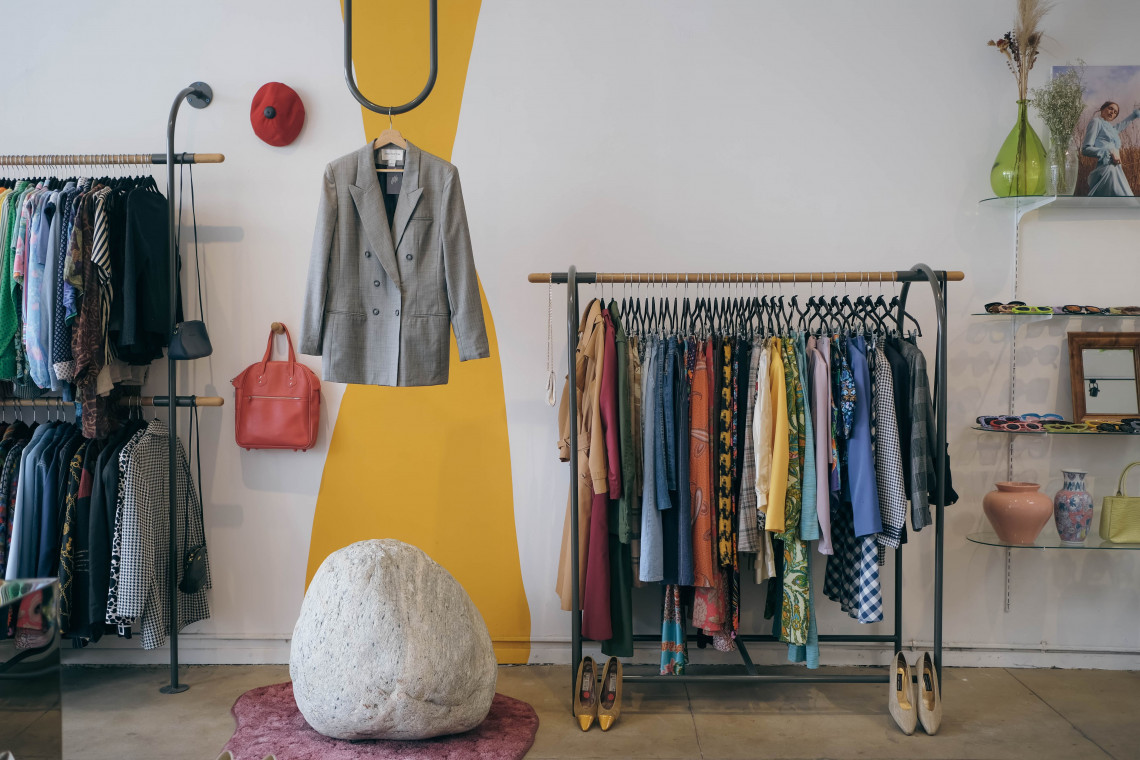 Do you/does your business feel supported in the community and the other small businesses in your industry?
I definitely feel supported in the vintage community. The 4th Street community is great because although we all sell vintage, we offer something different and special to our customers. The online vintage community I have found is incredibly supportive and kind as well. It doesn't feel like a competition with either which is a blessing.
Do you have any words of wisdom for other budding shop owners who might want to open a vintage store in Long Beach?
Be yourself.
Everyone's got their niche here and if you're not sure and just doing what everyone else is doing, it's going to show. It's incredibly hard to own your own business and be your own boss but if you have something special & love what you do, you can do it.
I've still got a ton of learning and growing to do but it's rewarding work when it's successful. And even in the times when it doesn't feel successful, I keep going because I believe in it.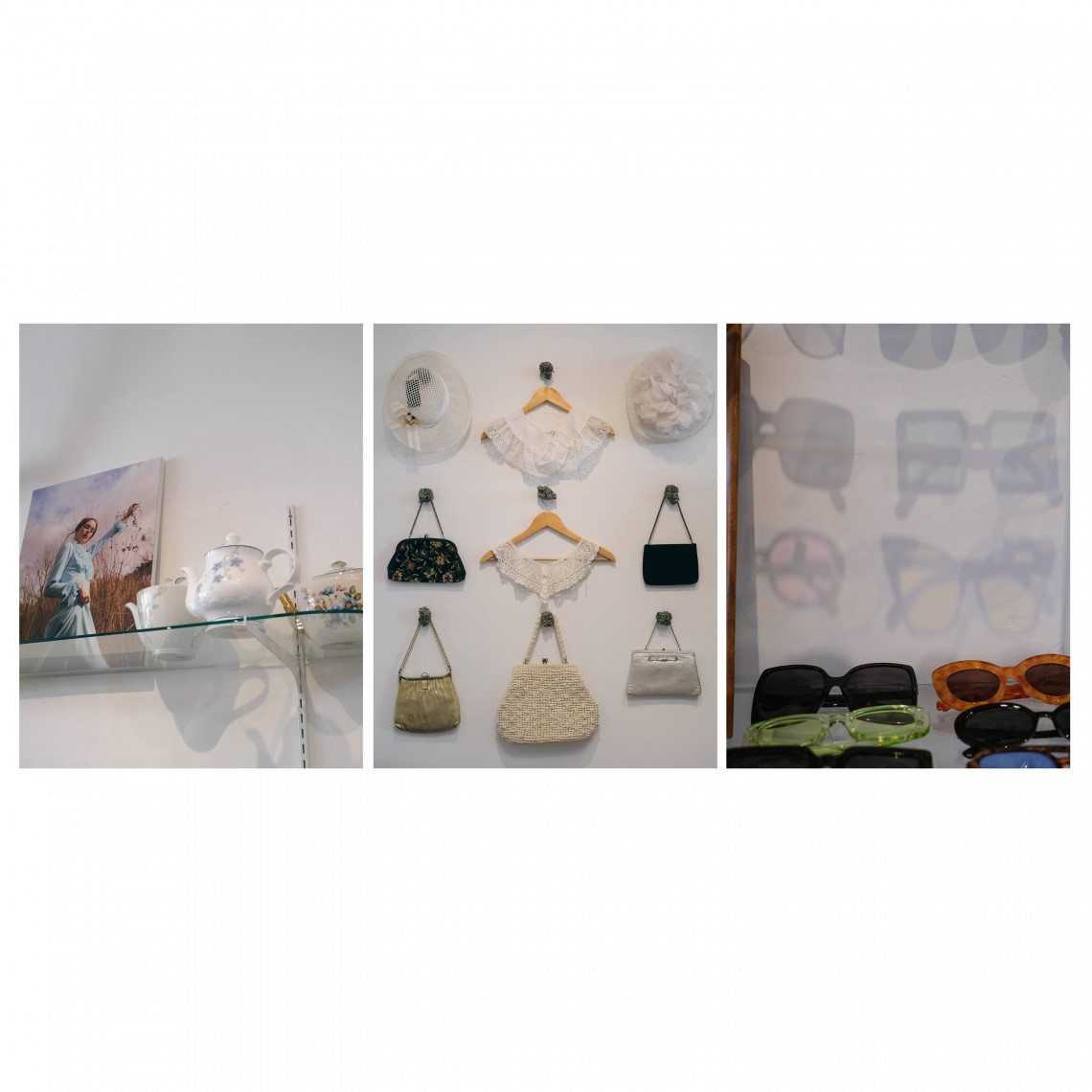 What goes into the picking process? Where do you find everything? Or is that a secret!?
There's a lot of moving parts that go into the picking process!
Since I'm a one woman show I get to do all of it and finding the gems is my favorite part!
First, I pick things that I like! I make sure it's wearable and in good condition.
I spend a lot of time online and out in the world looking for beautiful quality pieces.
And as far as where I source, it's not a secret but all I will say is EVERYWHERE!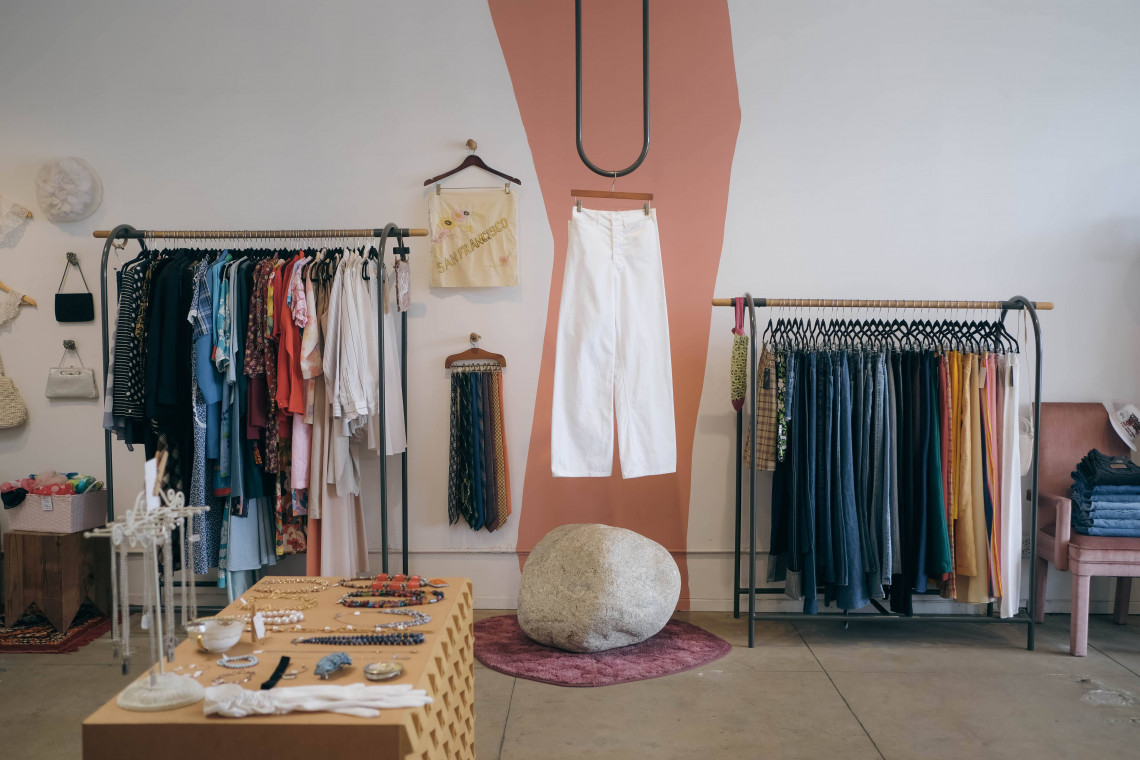 How often do you wind up keeping the pieces you pick for the store?
Of course I keep things for myself but it used to be a lot more often! I try hard these days not to keep anything unless I've been looking for it for myself or I'm just completely obsessed. I have to be realistic with myself and know that I'm actually going to wear the piece and not just want to hold on to it because it's beautiful.
Does Old Gold Boutique currently sell any home/furniture pieces or just clothing/accessories?
If the latter, do you plan on expanding? And would that require a bigger space? Would you ever give up the prime spot you have now?
I currently sell some home goods but no furniture yet. I've been trying lately to source more pieces for the home so hopefully there will be a lot more of that in the future. Although I love vintage furniture it's not really my forte so probably not because I definitely would need more room and no I don't think I would leave my space, I love it too much!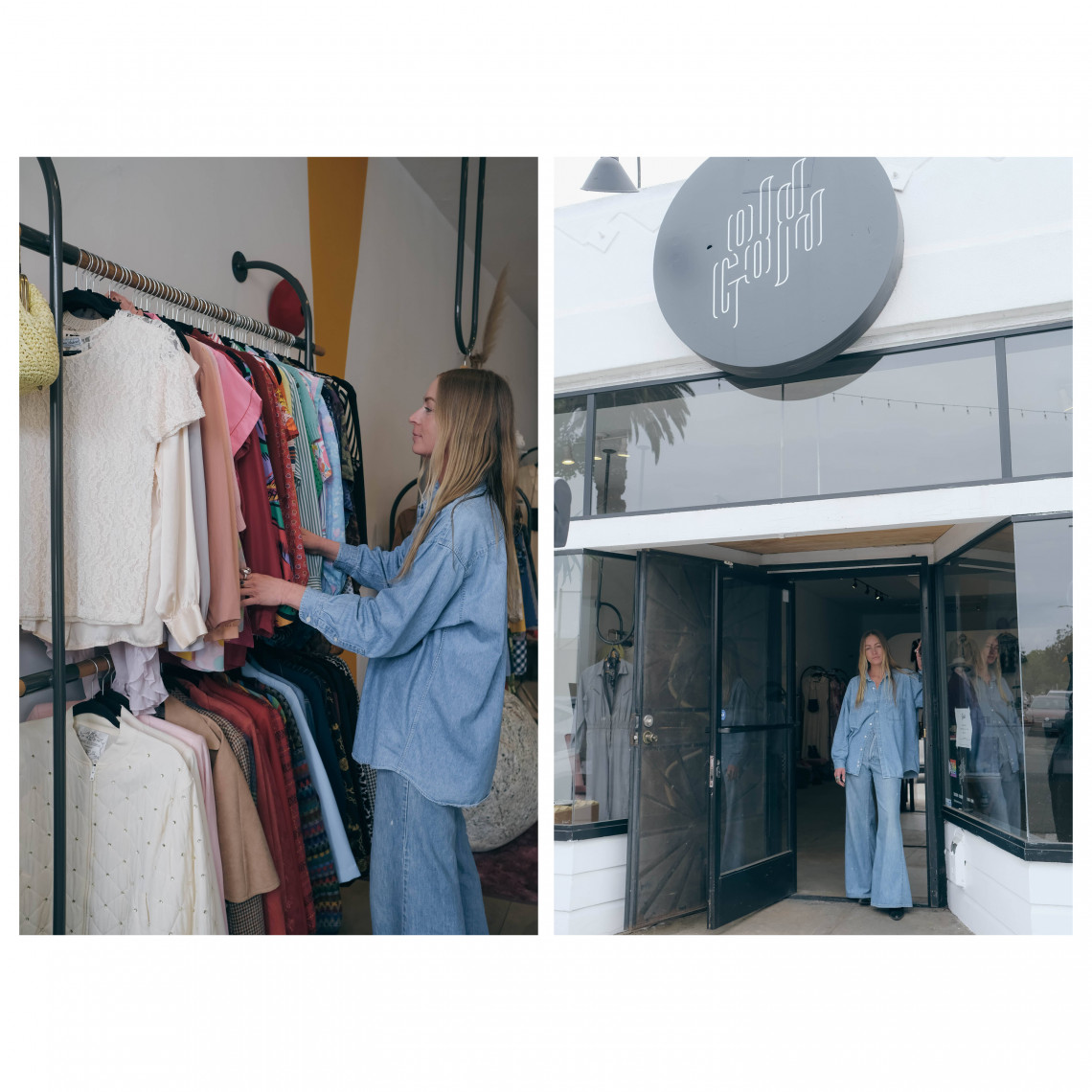 Visit Old Gold Boutique on Retro Row to find your next favorite piece.
It is located across from the iconic Art Theatre right off the corner of Cherry and 4th Street.
For more information on what is currently in the shop, click here to view their instagram.