THE WHIPPLE GROUP'S SIXTH ANNUAL PICNIC
THE WHIPPLE GROUP'S SIXTH ANNUAL PICNIC
RAISING AWARENESS AND FUNDS FOR THE FELIX FOUNDATION
By Lindsey Goodrow
On Sunday, September 18, 2022 from 3:00 PM to 7:00 PM, Whipple Real Estate Group hosted its sixth annual Photo Picnic Party in El Dorado Park East. Clients, families, friends, and beloved pets all eagerly arrived at an event filled with family-fun activities and carnival games, delicious food, and an exciting live auction. All proceeds from this eventful day went directly to The Felix Foundation.
Felix is the son of friends and clients of the Whipple Group, Allan and Kate Gomez. Beatrix Whipple had the pleasure of finding a forever home for the Gomez family a few years back when they first had their son:
"I met the Gomez family a few years ago before they had Felix. After Felix was born, they reached out to me to set up a time to chat about becoming homeowners and I was so happy to help them! I love that they were a part of the local community and I was excited to help them set down roots. We searched for a few months before they found their home. Last fall, I had heard that Felix was suffering some seizures and I reached out to them, only to hear the terrible news that he was diagnosed with Tay-Sachs disease. As a mother, I was so haunted by this."

— Beatrix Whipple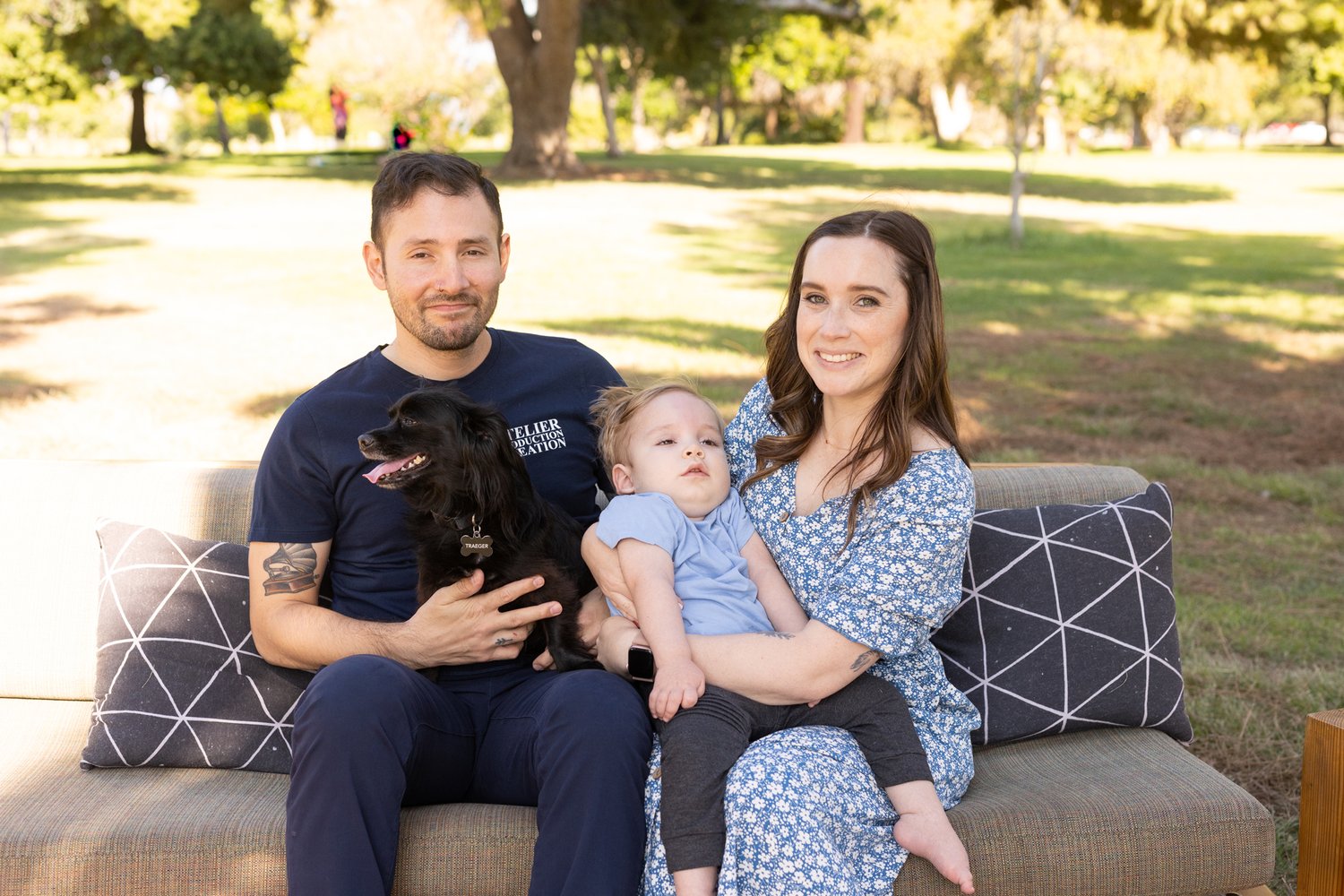 The Gomez family, Alan, Felix, Kate and Traeger the pup.
After discovering Felix's diagnosis and researching the disease as well as related charities and foundations, The Whipple Group decided that in order to have complete control and transparency about how raised funds could benefit people like the Gomez family, it needed to start its own non-profit. The sixth annual Photo Picnic Party was a special one as it marked the first event to get this non-profit, The Felix Foundation, lifted off the ground and running. The Whipple Group real estate team was compelled to utilize its wide-reaching platform within the local community to raise awareness and funds for the Gomez family and help them live their best life with Felix.
The 6th Annual Photo Picnic Party
This free event, which the Whipple Group hosts every year, invites the local community to come together, enjoy free food, entertainment, and get their family photos taken by professional photographers. This year just happened to include the added bonus of helping out the Gomez family by directing funds raised toward The Felix Foundation.
Due to the usual Photo Picnic Party spot's duck pond being remodeled and therefore under construction, The Whipple Group set up in a different area of El Dorado. Helpful and supportive signs led family-filled cars through the expansive park, with phrases like "You're almost there!" and "You've made it! WOO!".
Some families piled out of their cars wearing coordinating outfits, while others were dressed casually, but all were happy and smiling as they lined up to take professional photos. Other than the chic outdoor staged photography, the community had much more to enjoy at this picnic party. An In-N-Out food truck was dishing out burgers, while kids catapulted into the air in a bounce house after getting their faces painted. A DJ played fun tunes for all ages and chalk art was judged for prizes. The crowd-pleasing water balloon toss left everyone laughing even if they got drenched in the process.
There were art installations by local artists, including Handy Dandy Brandy, Ceremony Chainstitch and Priscilla Moreno. Children and adults alike enjoyed carnival games setup under red and white striped tents, and a silent auction featuring gift cards, scooters, and artwork. All in all, The Whipple Group was thrilled to host another successful Photo Picnic Party and be of service to its community as well as the Gomez family.
Brandy Wayne, the woman behind Handy Dandy Brandy with her installation.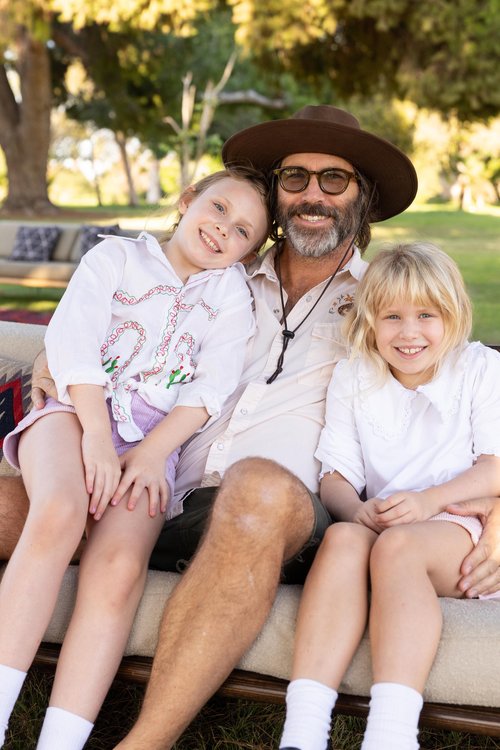 Professional Family Photos taken by Walker Studios.