Local Business Highlight: Twelves
Twelves
Never Stop Spinning
Written by Lindsey Goodrow
The twelve-inch vinyl, which can hold 20 minutes of sound on either side, was first introduced to the world in 1948. Prior to this, artists were only able to release a few songs at a time on the less advanced 78-RPM records. The 12-inch LP (long-play) records, or twelves, became the industry standard and revolutionized the music industry forever. Vinyl (named after its material compound, polyvinyl carbonate) reigned supreme from the 50's up until the late 80's and early 90's, when cassettes and CDs were introduced. But CDs came and went when streaming became popularized.
While streaming remains popular, what it will always lack is collectibility and tangibility. It is a unique experience to browse and sift through a record store—to delicately hold a record in your hand without marking it with your fingertips.
The death of vinyl had been presumed and predicted—but ultimately the experts had it wrong. Vinyl lives!
Long Beach carries on the legacy of vinyl at Twelves, an intimate record shop located on 7th Street in downtown. Named as one of the 5 Best Independent Record Stores in Los Angeles by LA Magazine, this shop does not disappoint. Whipple Group got the chance to talk to Twelves owner, Hector Waluyo, about the lasting legacy of vinyl records and what makes people love them (and his shop!) so much.
Read below for the special interview: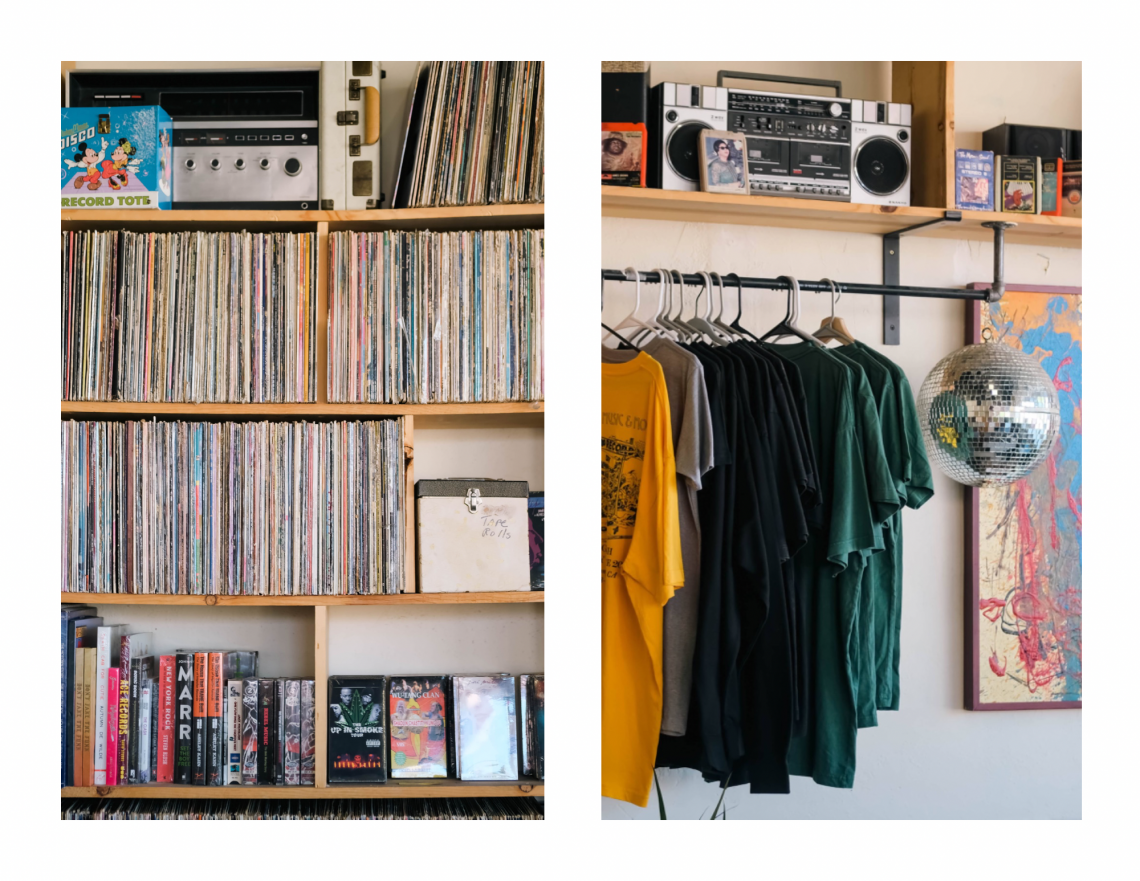 We apologize if this is cheesy, but would you mind starting us off by listing your top 5 favorite albums of all time?
Not cheesy at all, but life is too short for a top 5! Part of buying records is constantly being exposed to unfamiliar music all the time, so it's hard to narrow it down to 5 as my taste changes every year or two. Currently, 5 albums that i can listen to on repeat are:

1) Steve Kuhn - Live In New York
2) Electric Prunes - Release Of An Oath
3) A Tribe Called Quest - Midnight Marauders
4) Bobby Pauneto - El Sonido Moderno
5) Mike James Kirkland - Hang On In There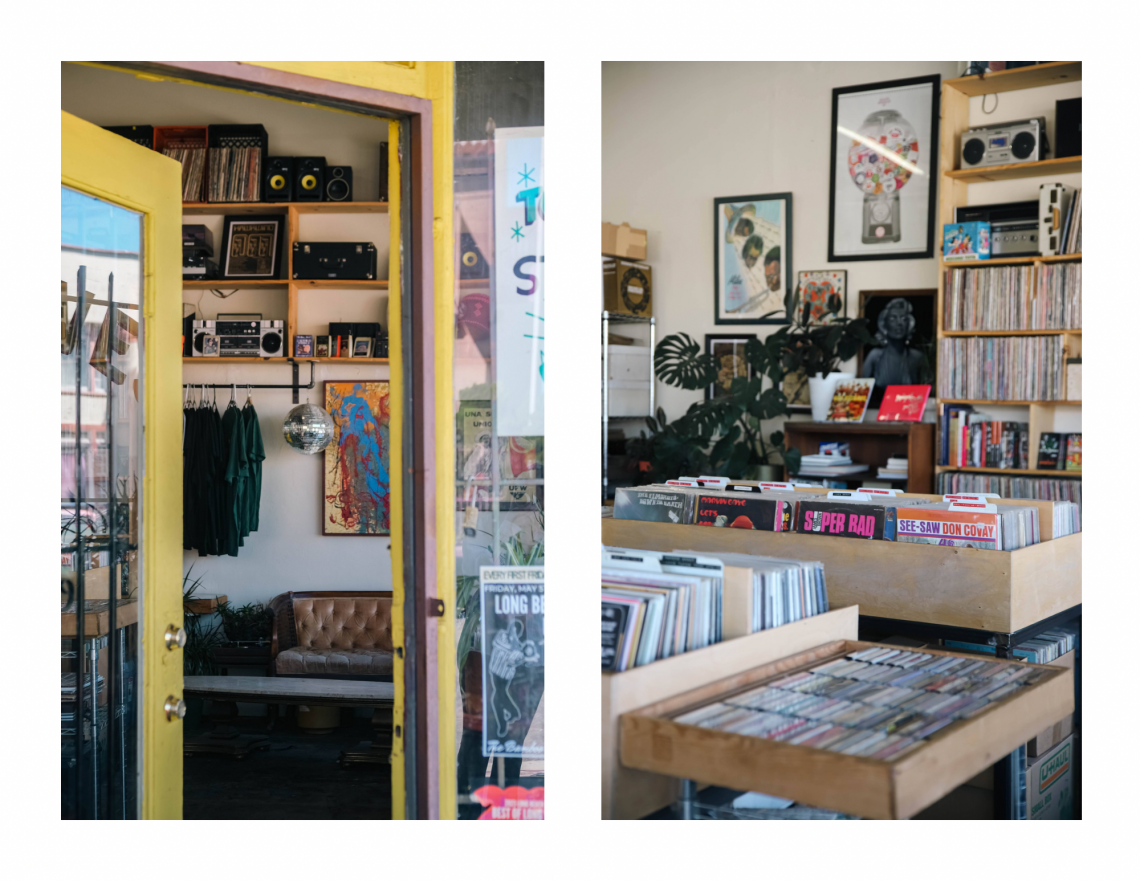 How did you fall into this industry? What is your history with music prior to opening up Twelves?
I started casually collecting around the time when I was 17 but it wasn't until I started djing at 21 that I got pretty obsessed with it. I had a day job and I'd go thrifting, hitting flea markets and estate sales for fun, and ended up with multiple copies of certain records and I'd sell them on the side for extra cash. Eventually I'd be making more money on the side and I left my day job 10 years ago. I djed and sold records for a good 6 years until I decided to open up a storefront now known as Twelves.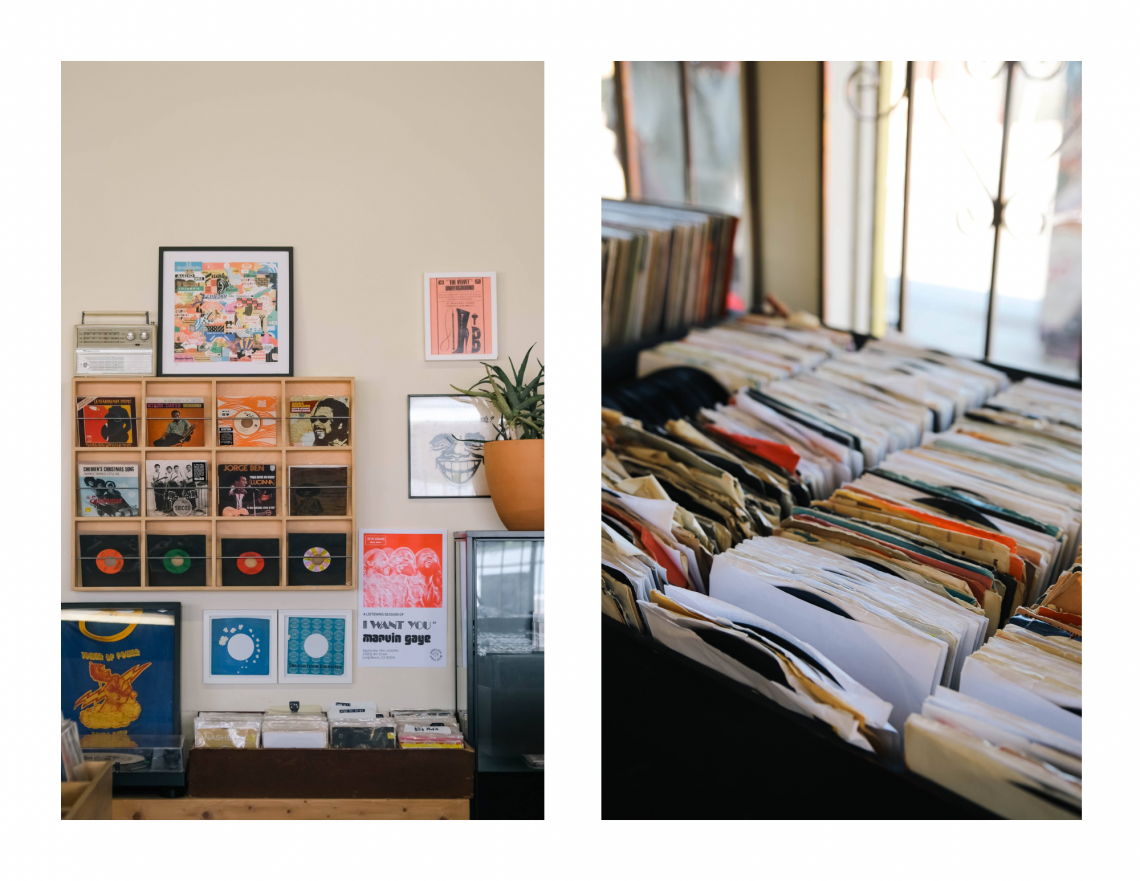 Why do people still love vinyl? CDs and Cassettes have become obsolete but it's like vinyl has some sort of superpower.
Why is that?
Everyone is entitled to their own reasons as to why they love vinyl and even though I can only speak for mine, I'm sure a lot of people reading this can relate. I love the process of getting that one record in your hands after a long search. The "hunt", if you will, is something so satisfying that just doesn't happen with digital media and our current age where instant satisfaction rules above all. Nowadays we're used to shuffling through long playlists and skipping through songs, but records force you to sit down and listen to the whole album front to back. Records are like books; they've got a story to tell and they're meant to be digested fully. Getting exposed to unfamiliar albums, their respective cover art in a full 12" by 12" format as you browse through a stack of records and just letting your instincts pick up an album and giving it a chance; I can't tell you how many times I've discovered some amazing music by doing this throughout the years. I want to add that people do collect tapes and CDs, too!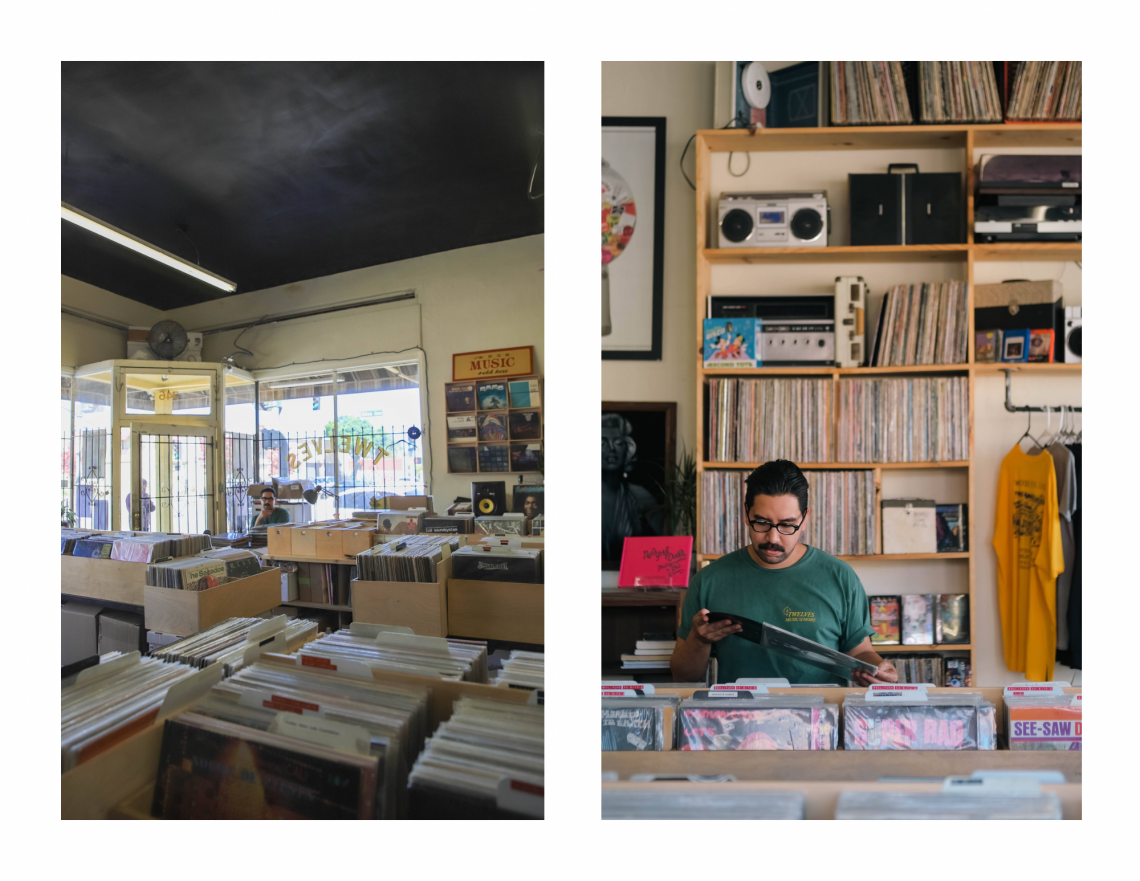 How did the community respond to the opening of a record store? Do you feel supported in Long Beach?

Music has always been a huge factor in the Long Beach community, and I felt completely supported from the start. The record store scene couldn't be any stronger right now; there's about 7 record stores within a 5 mile radius from Twelves and every shop supports each other, as every shop offers something different.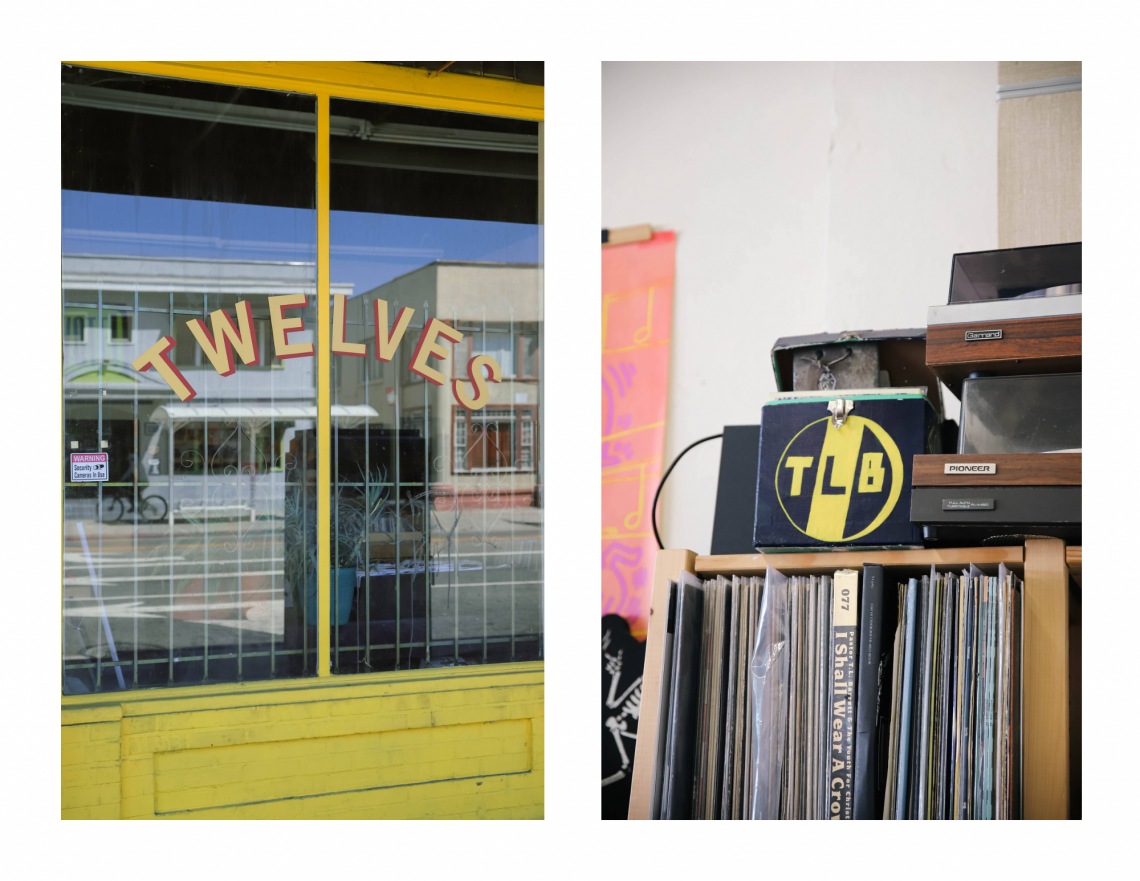 What was the process of conception to completion like in opening Twelves?
More or less difficult than you imagined? What surprised you most?
There's an expression I read a while back when I was in the middle of getting the shop open and I related so much to it that it stuck with me throughout the years; we were building a plane while flying it. I hope people reading this can take note of what not to do, because I had no plan of action. I was living off 8th and Olive and would walk down the street to the liquor store when I ran into this vacant retail spot where the shop now resides. I called the spot, got the keys within a month of it and we were off to the races.

I was still in school and remember I was taking some business marketing classes. My midterm project was based on my record shop that was opening in real life that semester, and I remember talking with my professor about it and he seemed so disappointed on how unprepared I was. To keep it short, it was difficult and more expensive than I ever thought it would be. We opened on October 26th of 2019, 4 months before covid hit us all.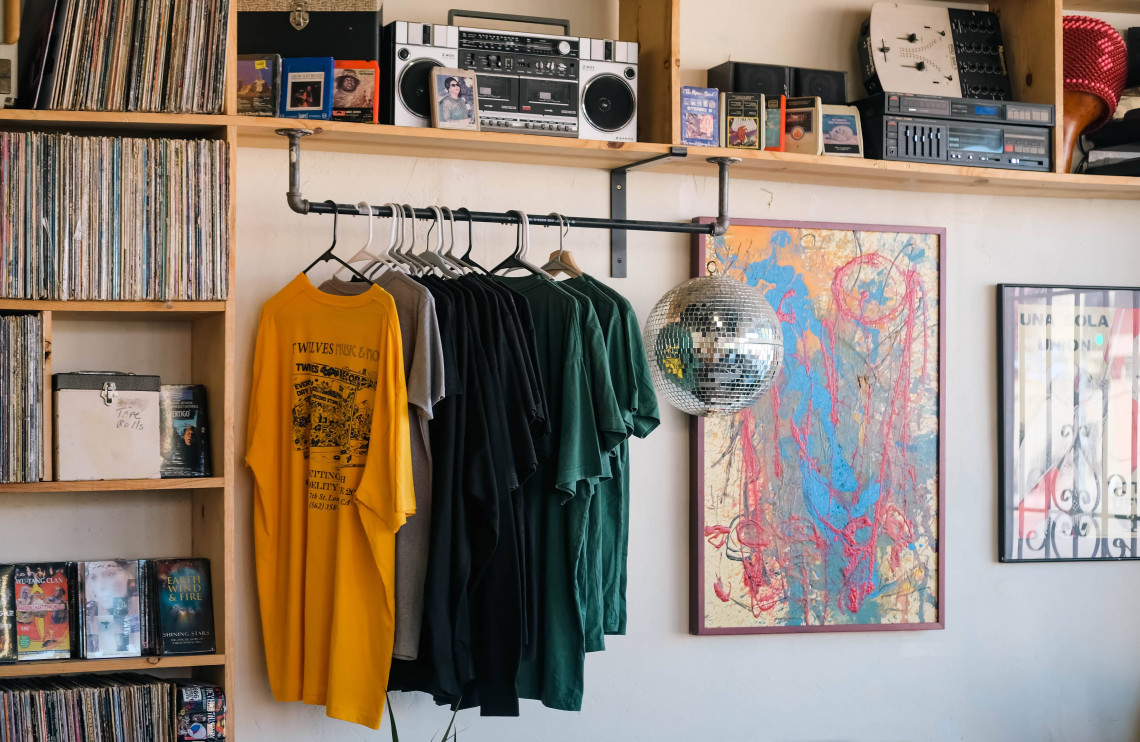 What sets Twelves apart from other record stores?
From a customer's point of view, our used selection is well beyond being curated in a "quality over quantity" type of way; if you're looking for Rock records, Jazz records, soul 45s, you're going to find something good everywhere you look. There's not a single week that the shop goes without at least 100 new titles that I go out sourcing around through estate sales, flea markets, personal collections , etc. The staff that works here is just as important; you can have the best record store but if you're giving a subpar experience to your customers then it doesn't matter. Since day one, I knew I wanted to get Dennis Owens in the shop and he's been working every week since we've opened. He's the founder of the Good Foot, a soul club that just turned 25 years old and I wouldn't be into the music I am into if it wasn't for that club. He's beyond knowledgeable and well versed in every genre you'd want to get yourself into and is always down to share it with anyone at the shop. Twelves is also minority owned, and naturally, we have the largest selection of Latin music in Long Beach due to the fact that I listen to it and am constantly digging up records that other shops might pass on. On top of that, being brown-owned gives people like me visiting the shop a level of comfort just by the simple act of being able to speak Spanish and relating with the owner. There aren't a lot of Brown-owned record shops, but I have seen more opening and we got to support them as much as we can.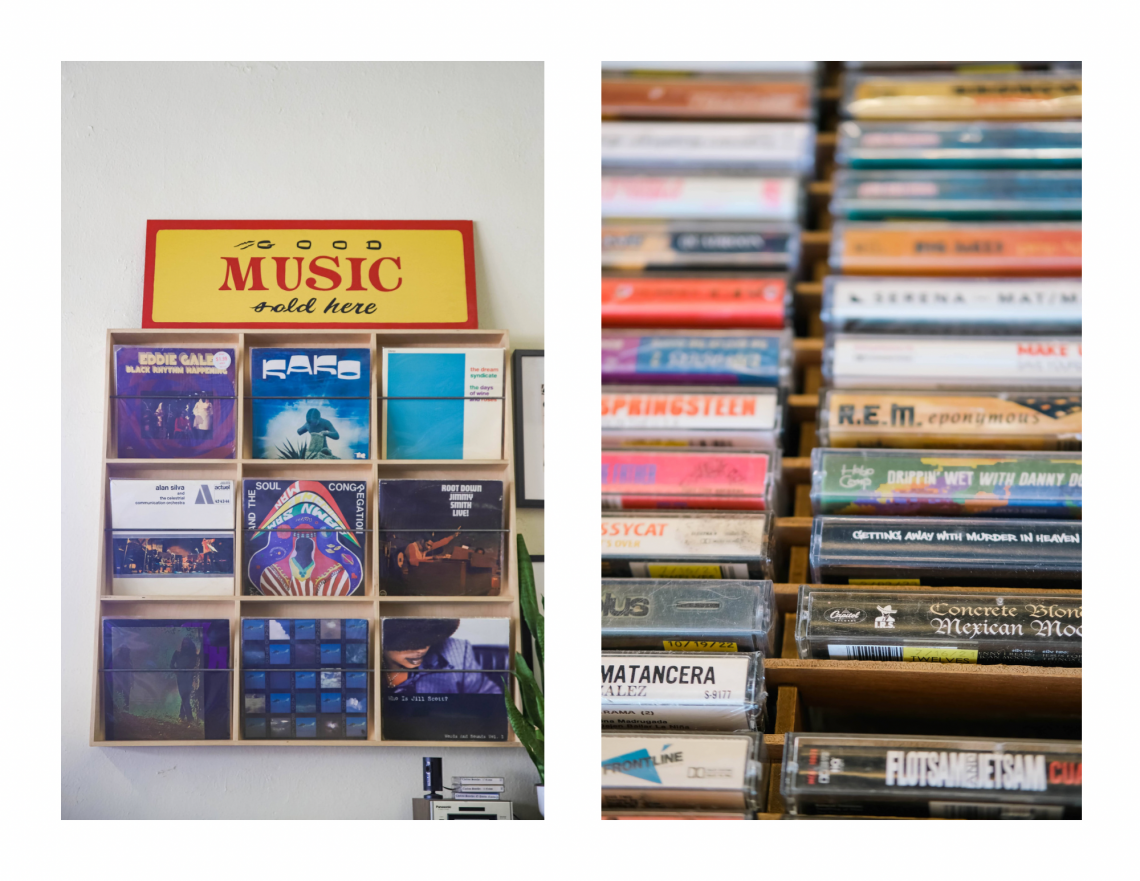 We hear Twelves is coming up on a big anniversary!
How many years will it be since the doors opened? What have you learned since then?
We will be turning 4 on October 26th, and it has been a wild ride to say the least. We were so unprepared off the get-go and just when it felt like we had found our groove, we had to close our doors in March of 2019. Between 2019 and 2022, we just rode the wave, adapted to the constant changes in the retail world and made it happen while becoming that place where people could get themselves submerged in music and just talk to someone. I learned that record shops held a very special place for people in these strange times in more ways that I can explain. In retrospect, 2023 has been amazing but it has had its own challenges, too. Even though we've found our groove, everything is somewhat back to normal and that's something I've had to adapt to as well. Customers that used to visit us regularly have occupied themselves with other hobbies and ways to entertain themselves since everything has opened back up. It almost feels as if this is our first real year of retail and somehow, I have to find the energy to be creative and compete with the real world for once. With that said, I'm still driven to keep pushing to give Long Beach the best record shop experience I can by doing what I've been doing these past 10 years.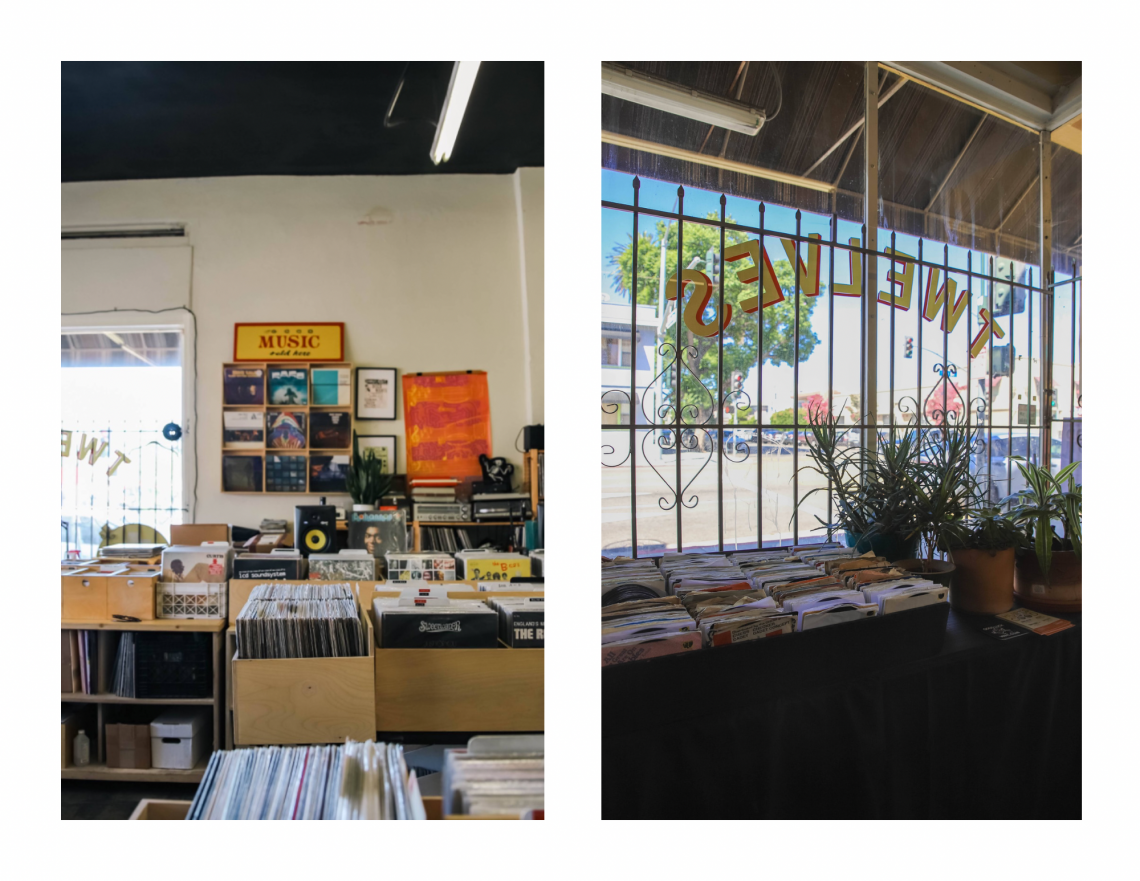 How is the shop celebrating its anniversary? And can we come?!
We're going to be having one of the best drops we've had this year; I got to go to Detroit, Philadelphia and New York to buy some records and have been holding some of my best finds for the day. On top of that, we'll be having our first ever in-store at the shop and we will be hooking it up all day long.
Everyone is invited!
To catch the latest record drop, follow Twelves or stop by the shop during business hours, located at 746 E 7th St, Long Beach.