Local Business Highlight: Vine
Vine
Interviewed by Lindsey Goodrow
In early 2021, after 12 years in operation, Jim Ritson and Sophia Sandoval passed the epic torch of owning 4th Street on Vine over to Dustin Lovelis and Emily Rollins, a couple well-known in the Long Beach music scene. The new owners changed the name ever-so-slightly to Vine in order to freshen their appeal, as some bands are prone to do (such as The Beatles changing from The Quarrymen or Nirvana changing theirs from Fecal Matter). Vine, while simplified from its original name, does not take away from what it is: a wine bar that happens to play incredible local music almost every night.
In order to learn more about how music has always been and continues to be the main feature of this local business, Whipple Group asked owner and musician Dustin Lovelis (The Fling) for some insight:
Describe, to us, your business in your own words
I like to think of Vine as a community center with free music, beer, wine and glizzys.
How did you come up with the idea of opening up your business?
What inspired you to open up shop in Long Beach?
It wasn't really our idea. We built a strong relationship with the previous owners through playing shows and being regulars there (4th Street Vine). During the shutdown, Emily and I were both considering a career change. Jim and Sophia offered us the bar around the same time. It was our favorite place to hang out and watch music....so we couldn't pass up the opportunity.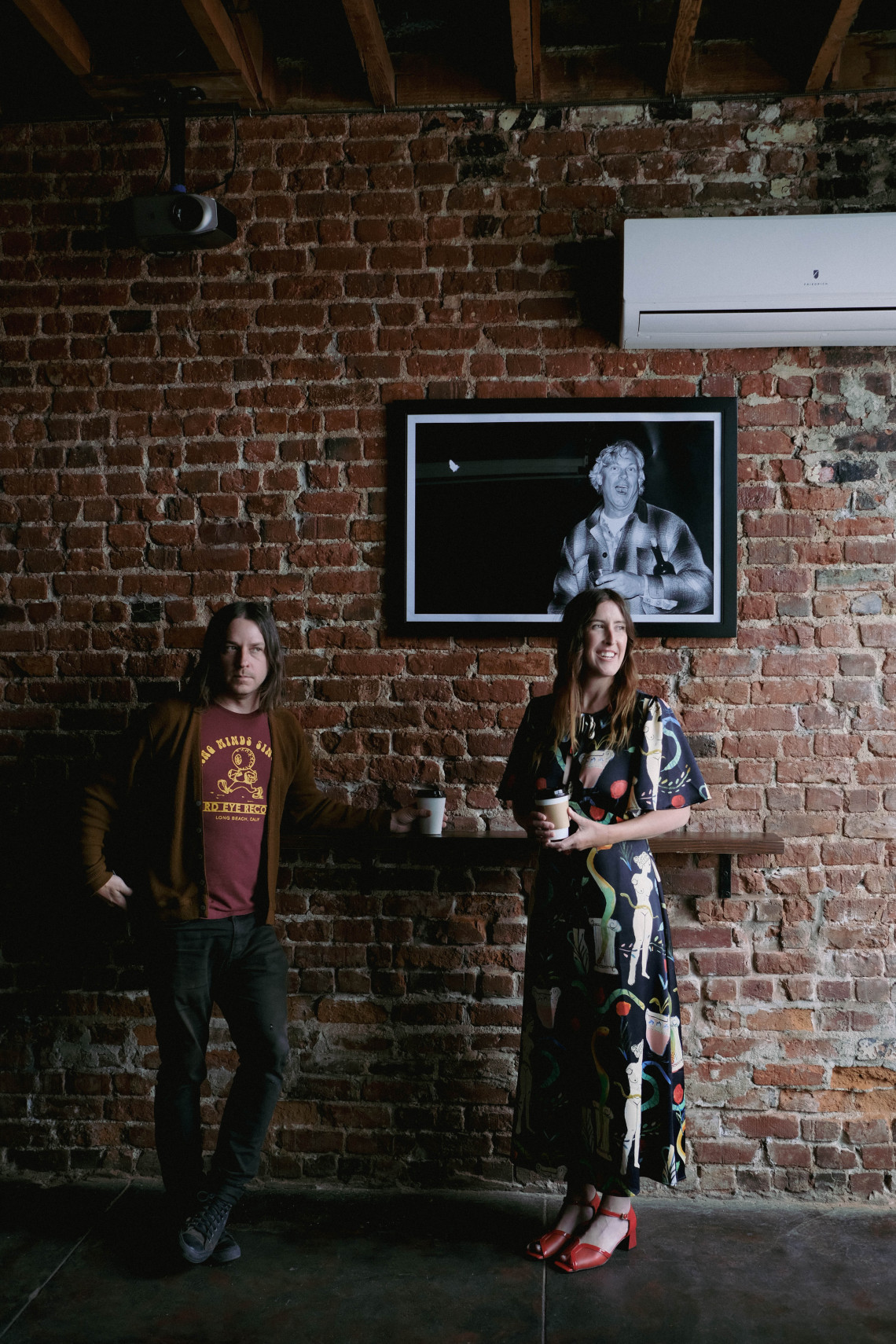 What goes into being able to play live music at your business?
Why is it important to you to be able to play live music? What are your favorite bands?
We do our best to give everyone a chance to play. Really, all it takes is being able to share some music with us beforehand so I can find a cohesive bill for the band/artist....and a little patience. We're usually booked up 2-3 months in advance. There are a lot of amazing bands in town right now...I'd say my 2 favorites at the moment are Self Improvement and Nifegun.
What are the rules and regulations behind playing live music? Is the neighborhood supportive of it?
Weeknights we have a 10pm curfew for live music.
11pm curfew on Fri/Sat.
Most of the neighbors are supportive. Got a couple grumps that don't support the arts nearby.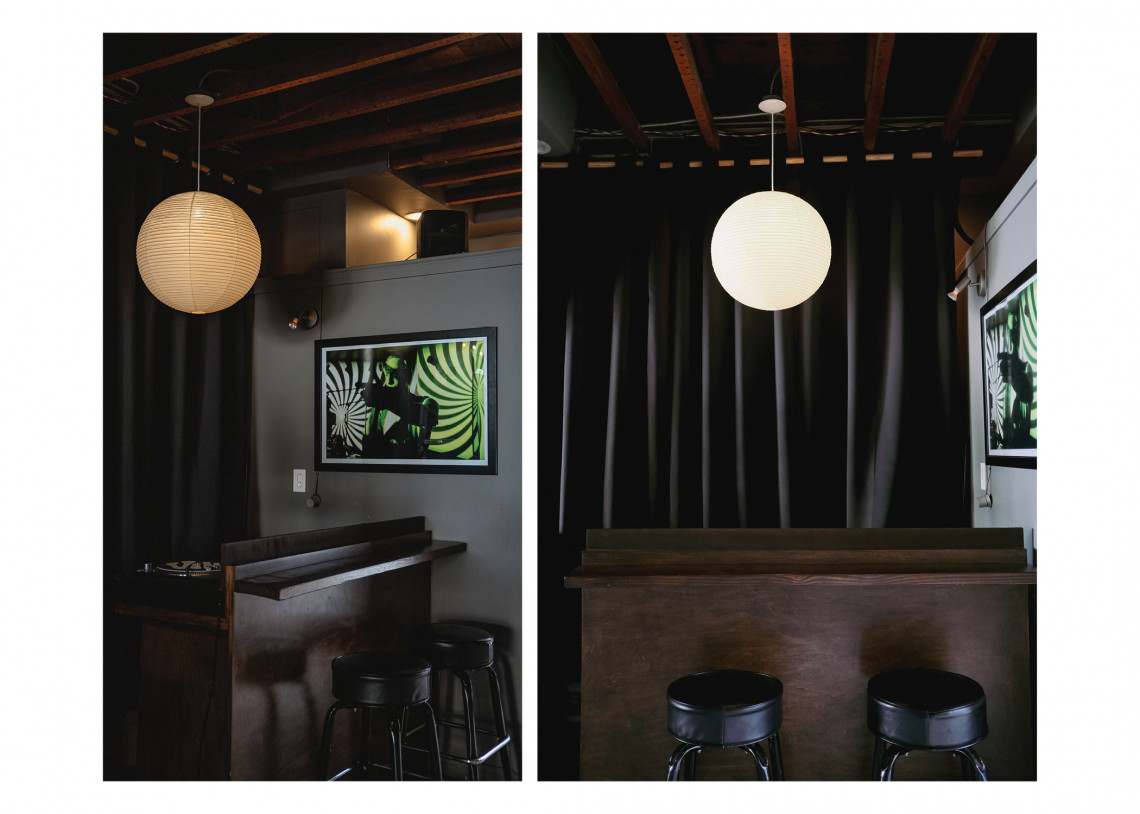 What are some upcoming shows we should be aware of?
Grudgepacker April 21, Tijuana Panthers April 22, Dear Nora May 1
What kind of wine do you serve? Old world? Natural? French? What are your favorite varietals?
We carry natural wines from all over with a constantly rotating selection.
Hard to pick a favorite, right now we have this gamay/pinot noir chilled red that is always a hit.
Our best sellers are whatever pet nat and skin contact we are pouring at the moment.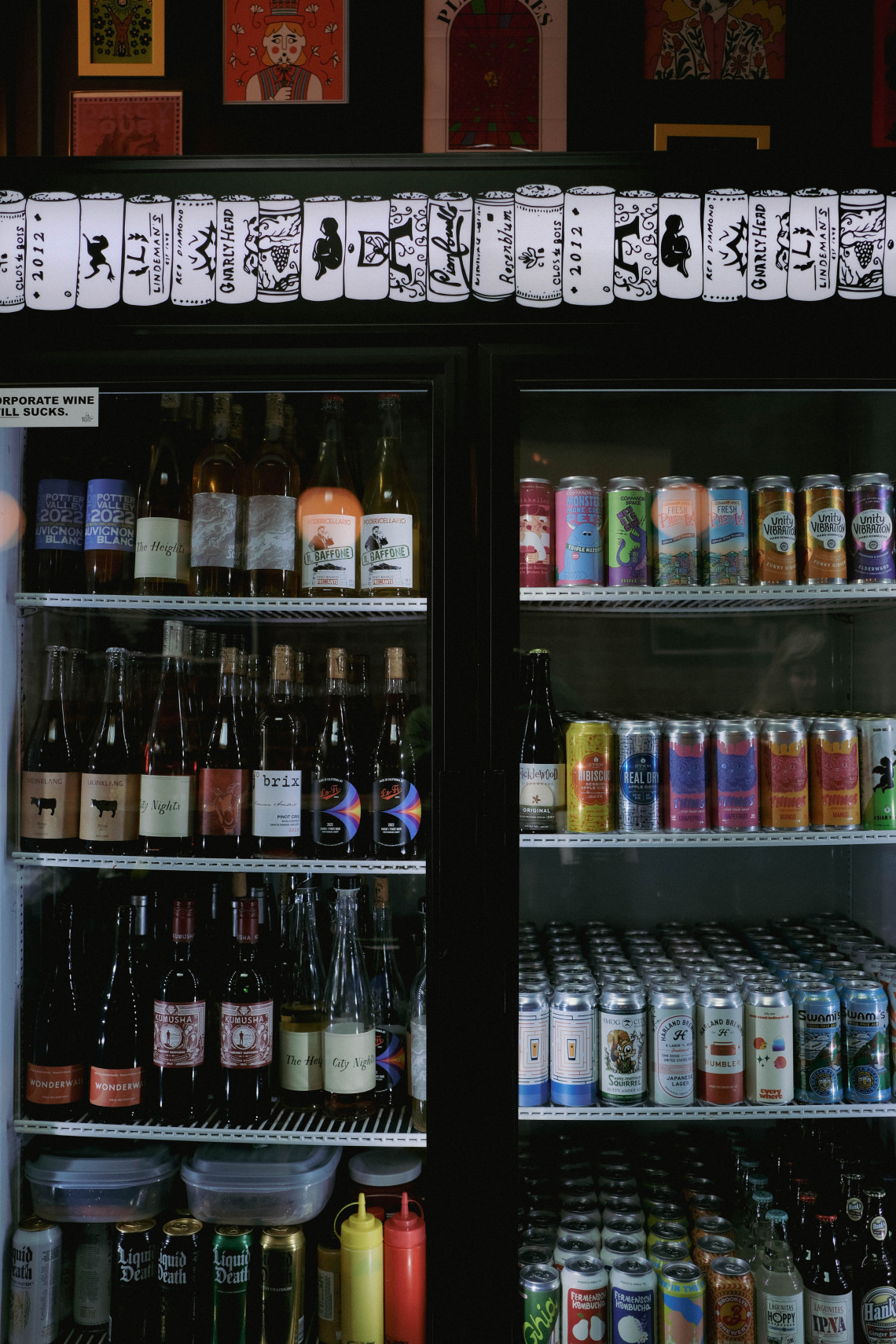 Do you serve food? What are your hours for selling alcohol/selling food?
We heard you have popups. Are there specific vendors who sell food there? Do you host markets?
We have hotdogs (glizzys) and burgerlords veggie dogs.
We are open Mon-Thur 5p-11p, Fri 5p-12a, Sat 2p-12p, Sun 12p-12a.
We only have food vendors on 4th Fridays (Vegan Bahn Mi Tao) and special occasions.
We just had Hamburgers Nice for our 2 year anniversary with Mapache.
Are there upcoming events/annual events we should be aware of?
Live music almost every night.
Tuesdays are local residency nights.
$3 Thursdays with DJs and an open invite chess club on the patio (7pm).
Ping pong on Sunday afternoons.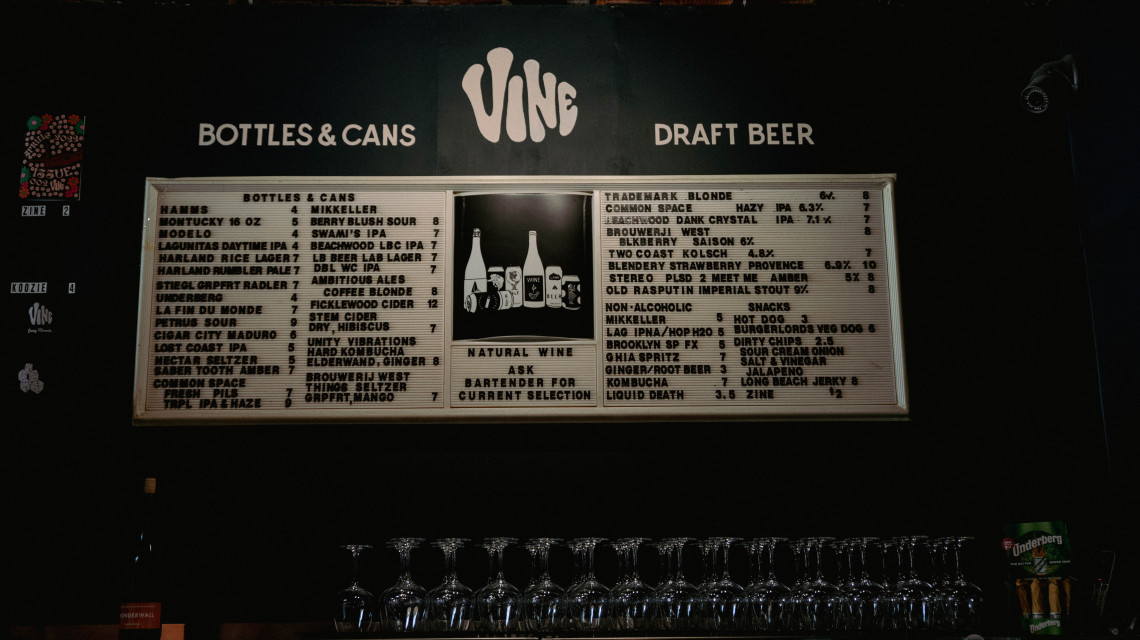 What advice would you give to other small business owners, especially in your industry?
For us having a reason to get people together other than just drinking.
Live music is what keeps people coming back.
Creating a space that feels safe for artists to share and socialize at the same time.
There is a lot of talent in this city and we are elated that people choose Vine to showcase it.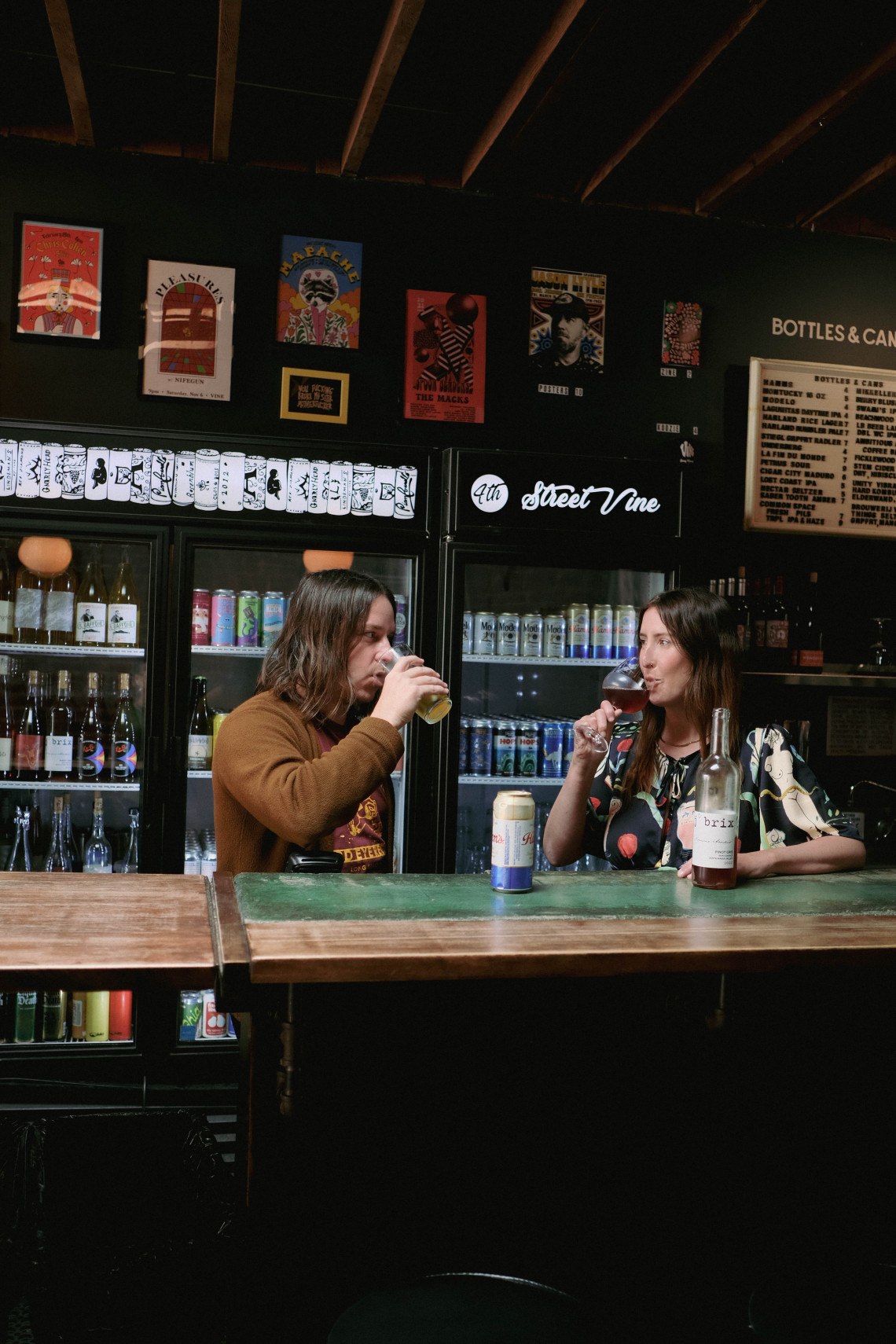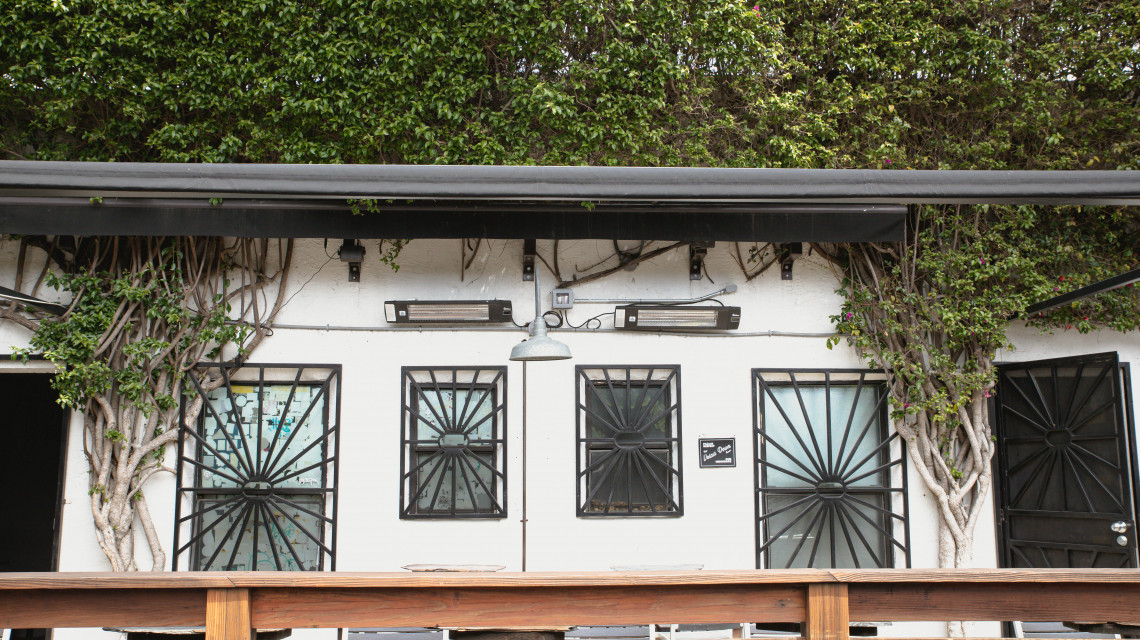 What can you offer that other wine bars in the area can't?
Do you feel that there is a level of competition between you and Art Du Vin?
(Since it's right across the street).
In my opinion the more people on the street, the better.
Art Du Vin offers things that we don't and vice versa.
I don't see it as competition. That's for sports.
What do you love about owning a small business in Long Beach?
I've never felt more connected to the music scene that I do now, even as a local musician.
I get to meet so many great local and touring bands on a weekly basis.
It's like being on tour forever but I get to sleep in my own bed and not pay for gas.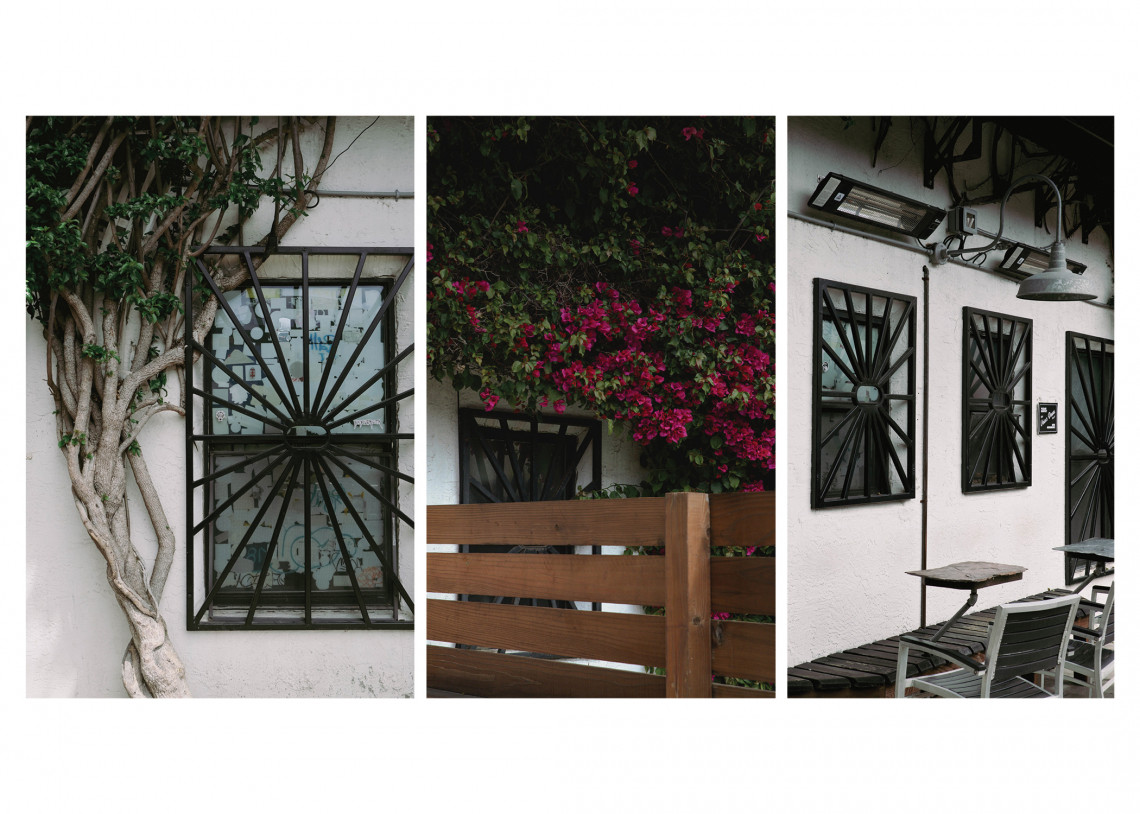 We couldn't be more grateful for Dustin Lovelis and Emily Rollins taking over Vine and making it their own—
our community is lucky to have a space where we can listen to and fall in love with new music every night of the week.
For more information on shows coming up at Vine, check their IG page.
While you're at it, give your ears a treat and listen to Dustin's music here or here.